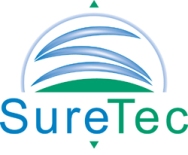 Sharleen brings proven expertise in underwriting, management and marketing of Commercial and Commercial-Contract Surety
Houston, TX (PRWEB) August 29, 2012
SureTec Insurance Company announced today that Sharleen Bowser has joined SureTec as Vice President, Business Development in SureTec's Home Office in Houston, Texas.
"Sharleen brings proven expertise in underwriting, management and marketing of Commercial and Commercial-Contract Surety," said Bob Cave, Director of Underwriting for SureTec. "She is known for her high energy and absolute commitment to customer service."
Sharleen began her surety career as an Underwriter with Universal Surety of America. She has worked with CNA Surety and Travelers, in both Commercial and Contract bond underwriting positions, and as an Account Executive with a national surety bond producer. Prior to joining SureTec, Sharleen was Director-Commercial Surety, Central Region, for Capitol Indemnity Company in Madison, Wisconsin. There, she directed three Commercial Underwriting teams over 16-states in the Central U.S.
"Sharleen brings additional depth and breadth to our existing marketing and underwriting capabilities," said John Knox, SureTec's Chairman and CEO. "She started her surety career as an intern with our predecessor company, rejoining us as an Underwriter upon graduating college. I'm very excited to have her back on the team and back in Houston," he said, adding, "This is a time of great opportunity for SureTec. We are looking forward to continued expansion, growth, and profitability in our commercial and contract bond operations. Sharleen will be a tremendous asset in those endeavors."
SureTec is the 20th largest contract and commercial surety in the United States. Rated A (Excellent) by A.M. Best, the company is backed by over $150 million in assets, licensed in 48 states and the District of Columbia, and represented by select professional agents. For more information on SureTec, please visit suretec.com. Email Sharleen at sbowser(at)suretec(dot)com.