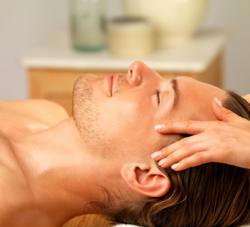 Men have a tendency to develop deep wrinkles on the upper part of the face – specifically on the forehead and around the eyes.
-- Julie Lindh
New York, New York (PRWEB) August 29, 2012
Five years ago Julie Lindh debuted her signature approach to skincare with the introduction of SkinFitness, a 4-step program that aims to correct, repair, rejuvenate and preserve tired, stressed, damaged or prematurely aged skin. The program quickly found a following among clients including celebrities and beauty editors in the U.S. as well as abroad. Lindh has since expanded the SkinFitness menu to include a product line and licensing agreements, as well as an MD component, available exclusively through licensed medical doctors and surgeons in the New York City area.
Designed specifically for men and based on the four core concepts, the SkinFitness men's treatment plan helps to minimize deep lines and cleanse pores, providing results similar to certain types of cosmetic plastic surgery. "Men have a tendency to develop deep winkles on the upper part of the face – specifically on the forehead and around the eyes. My program uses a new resurfacing technique that recharges cells and energizes the layers beneath the skin to produce clearer, younger looking skin, all without going under the knife."
The ingredients in the SkinFitness RX for Men treatment are an all-natural combination of plant stem cells, antioxidants, vitamins and minerals which are medically proven to reduce the appearance of fine lines and wrinkles, slow the signs of premature aging and minimize the effects of damage caused by the sun.
The SkinFitness treatment menu is available at Lindh's Manhattan-based office, as well as a select number of licensed locations.
About Julie Lindh
A trusted skincare expert and licensed aesthetician who has been working with clients to achieve healthy glowing skin for more than 15 years, Julie specializes in an integrated approach to beauty and skincare. Fueled by a desire to find alternatives to Botox and plastic surgery, Julie developed her four-phased skincare approach, targeting all layers of the skin to improve collagen levels, reduce deep wrinkles and restore skin's natural balance. SkinFitness uses a combination of professionally applied treatments, nutrient-rich products and facial muscle fitness to provide remarkable long-term results.
Julie has been nicknamed the "healer" and "a personal trainer for the skin" and is considered to be a true innovator and pioneer in the industry. Her services have been sought after by high-end spas, celebrities and beauty editors around the world. She also travels the world to cater to clientele, including A-list celebrities, socialites and high-end day spas.