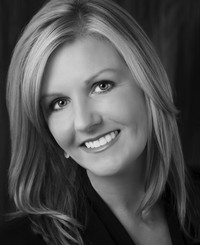 Every day, we educate teen drivers about the serious responsibilities that come with being able to drive a car. It's great to be able to take a day to celebrate the fun side of that milestone, as well
Ocala, FL (PRWEB) August 28, 2012
The event, organized by State Farm Agent Angie Lewis and her team, is designed to celebrate the important milestone in teens' lives of becoming a driver, with all the new freedom and responsibility that it brings.
"The whole reason for doing this was to bring the community together," said Angie. "It's about celebrating the major life event of getting a driver's license for teens in the community. It's not just a day about car safety, but really a community celebration and a time for us to gather together and celebrate the teens in our community."
The event will bring together teens and the whole community for a day of fun and excitement. The amazing Vanguard High School Cheerleaders will be holding a bake sale to raise funds for their team, 4 of Kind Barbecue will be offering delicious food, and Tom Mares of Ford of Ocala will be providing vehicle displays and safety information, with fun giveaways. The Forest High School Latin Club will offer food, and the ROTC will be volunteering to help with setting up the event, along with a food booth, an impressive rifle throwing performance, and presentation of the colors, complete with bagpipes.
For those who might be skeptical about car safety, Sergeant Welch of the Marion County Sheriff's Department will be setting up the "Seat Belt Convincer," a realistic simulation designed to provide an acute awareness of the necessity of wearing a seatbelt. He will also be providing information about a free teen driver challenge class offered by the department.
Angie Lewis and her team will have a tent with games and prizes for teens and attendees. There will be a bounce house obstacle course, a basketball shoot, and a photo booth to record lasting memories of what is sure to be an unforgettable community event.
"Every day, we educate teen drivers about the serious responsibilities that come with being able to drive a car. It's great to be able to take a day to celebrate the fun side of that milestone, as well," said Angie.
In collaboration with the Love is Louder Campaign, local band Outcast Uprising will be performing at the event. Love is Louder works to drown out negative influences on youth with an uplifting and unifying message of acceptance and love.
For more information, visit the Celebrate My Drive call Angie Lewis's Ocala insurance team at (352) 291-2444