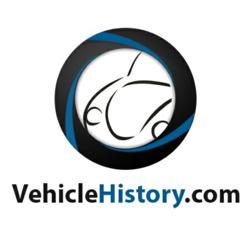 Consumers can avoid used car mishaps through using the VehicleHistory.com scam search.
Denver, CO (PRWEB) August 31, 2012
All-inclusive vehicle history reports from VehicleHistory.com are a legit way for used car consumers to look up background information on a car they are interested in purchasing. Using the 17-digit VIN (vehicle identification number) a customer and browse the VehicleHistory.com and their new NMVTIS-based (National Motor Vehicle Title Information System) database.
Consumers can avoid used car mishaps through using the VehicleHistory.com scam search. The new comprehensive vehicle history reports show legally reported damages such as accidents, insurance loss, services and lemon issues.
Real customer Michelle H. provided a VehicleHistory.com review: "The seller told me the vehicle had been turned in with hail damage that had been repaired but assured me that there was no salvage on the title. This report states otherwise."
VehicleHistory.com can help customers save thousands on a potential lemon by running a simple and new NMVTIS vehicle history report. Both basic and premium reports are available for customers to purchase on VehicleHistory.com so that even the simplest information can be checked by a used car buyer.
As a leader in the vehicle history report industry, VehicleHistory.com seeks the best database information to provide to their customer base. If customers have a question or concern, VehicleHistory.com also invites them to email their Customer Service Manager, Josh F., at josh (at) vehiclehistory (dot) com so he can handle any inquiries directly.
About VehicleHistory.com:
VehicleHistory.com is a top choice for vehicle history reports online. VehicleHistory.com is most reliable way for customers to get background material about the cars they are interested in buying or selling with one of the largest databases of used car information in North America. To date, VehicleHistory.com has over 1 million vehicle history reports purchased from their online database. Contact VehicleHistory.com customer service 24/7 through live chat or by calling, toll free, 1 (855) 395-6395.