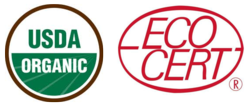 Biddiscombe has become one of the few US contract manufacturers offering cosmetic marketers organic certification
Saint Petersburg, Florida (PRWEB) August 30, 2012
Biddiscombe International has earned the license to manufacture natural and organic cosmetics certified by Ecocert Greenlife according to the Ecocert Standard available at http://cosmetics.ecocert.com. Ecocert natural and organic cosmetic products are produced according to the French standards as defined by Groupe Ecocert. Already a certified organic manufacturer by the USDA's National Organic Program (NOP) standards, Biddiscombe recognized the importance of international standards that reach beyond the NOP standards. (lead)
As a leading contract manufacturer of personal care formulations, Biddiscombe has become one of the few US contract manufacturers offering cosmetic marketers organic certification possibilities under Ecocert and the NOP. Both certifications reflect the GMP procedures Biddiscombe has put in place to procure, safeguard, document and process organic ingredients into finished products.
Biddiscombe's laboratory and manufacturing plant were evaluated comprehensively in several areas to qualify for Ecocert status. Ingredients brought in for use in Ecocert products must come from pre-approved suppliers and meet specific technical criteria to maintain qualification. From administration to ingredient traceability to eco-friendly operations, all aspects of production are reviewed annually to maintain the facility's license.
While there are several European entities and certification standards, Ecocert has gained popularity both in the U.S. and across Europe as a common certification process that helps maintain the integrity of organically farmed ingredients throughout handling, production and packaging processes. Groupe Ecocert was formed in 1991 in France, and has since added subsidiaries in countries worldwide including Colombia, Canada, Portugal, Japan, Germany, South Africa, China, Brazil, Spain, India and the U.S.
Biddiscombe is currently working with clients wishing to market Ecocert products. Biddiscombe president, John Melville says "while the food-oriented NOP standards have made creating a certified organic cosmetic product very challenging, the Ecocert standards are more cosmetic-friendly and attainable, and in some cases, have a more realistic, whole-picture approach to green production standards."
Cosmetic businesses interested in learning more about producing their own Ecocert or NOP certified organic line, may contact Biddiscombe at 1-800-258-3313 or visit http://www.biddiscombe.com for more information.