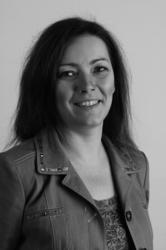 Stockholm, Sweden (PRWEB) August 29, 2012
Organizational Announcement
AxFlow Holding AB announces that Petra Isaksson has been appointed as Managing Director at AxFlow AB, Sweden. She will take up her position by September 1, 2012.
Petra comes to AxFlow from Nomo Kullager AB, the largest independent importer of bearings in the Nordic region and a subsidiary of AxIndustries. During her 17 years with Nomo, Petra has built a strong competence in technical sales and key account management. Her recent position was Area Sales Manager Nordic. She was also a member of the Management team of Nomo Kullager AB and a Board Member of a sister company Eigenbrodt AB.
Petra has studied mathematics and economy at Stockholm University.
Ole Weiner, President and CEO of AxFlow Holding AB says "I'm very excited about Petra joining the AxFlow Group as she brings a vast experience in sales and a wide contact network in the Swedish processing industry – all of that much needed at AxFlow."
For further information please contact:
Ole Weiner, President and CEO, Regional Manager Europe North, AxFlow Holding AB, Stockholm, Sweden
Telephone: +46 8 545 476 72
E-mail: ole(dot)weiner(at)axflow(dot)com
AxFlow is active all over Europe and specializes in the marketing, distribution and provision of a complete sales engineering service for high quality, market leading fluid handling equipment. AxFlow's high standards of technical competence, service and integrity have contributed to steady growth since its establishment in 1989 and form the basis for future development. AxFlow represents world leading manufacturers of fluid handling equipment, and together we offer the highest value to customers. AxFlow's philosophy is to continue to enhance the range and scope of services, and to offer customers full commitment and value from one source.
The AxFlow Group has an annual turnover of MSEK 1,195 (2011) and over 400 employees. The company is a subsidiary of Axel Johnson International AB, Stockholm, Sweden.
http://www.axflow.com
Axel Johnson International is a part of the family company Axel Johnson AB together with Axstores, Martin&Servera (70%), Novax, Svensk BevakningsTjänst, and the partly owned listed companies Axfood and Mekonomen. Axel Johnson AB is owned by Antonia Ax:son Johnson and her family. The wholly and partly owned companies in the Axel Johnson group have total annual sales of approximately SEK 63 billion and about 19,000 employees (2011).