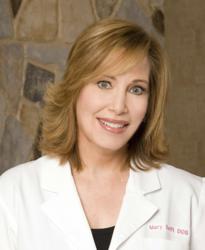 "Just like a house, great cosmetic dentistry requires the foundation to be sound for maximizing the beauty and life of the procedures," said Dr. Swift
Dallas, TX (PRWEB) August 30, 2012
Heated massage chairs, aromatherapy, warm towels and blankets - not the typical dental office treatment, but what patients of Dr. Mary Swift and her staff at Dallas Laser Dentistry may experience when undergoing both general dental and cosmetic dentistry procedures at their north Dallas dental office. Since most people experience stress even thinking about visiting a dentist, both the environment and the staff have been selected to reduce patient anxiety.
This certainly contributes to Dr. Swift and Dallas Laser Dentistry winning the Consumer's Choice Award for Cosmetic Dentistry for the second straight year. Also contributing are the use of the latest technologies, such as laser scanning for dental impressions (no more cold goop stuffed in your mouth to harden) and lasers for teeth whitening and other cosmetic dental procedures.
As a Premier Preferred Provider of Invisalign invisible braces, Dr. Swift not only straightens teeth more comfortably without wires and brackets, she also uses Invisalign before other cosmetic dentistry work is done to ensure there is a good foundation to maximize oral health and the life of the procedures. "Just like a house, great cosmetic dentistry requires the foundation to be sound for maximizing the beauty and life of the procedures," said Dr. Swift, adding "and straightening teeth and getting the bite correct is easy for the patient using Invisalign."
DaVinci veneers, made famous by the TV show Extreme Makeover, are used because they are the most lifelike, and are the only dental veneers to offer a lifetime limited warranty. "The ceramicists at DaVinci Labs in Hollywood are artists" said Dr. Swift, "and since every smile makeover is custom designed based upon the patient's anatomy and their desires, we need craftsmen to deliver the best results."
Dallas Laser Dentistry is a cosmetic, laser, and general dentistry practice located in north Dallas at 7515 Greenville Avenue, Suite 810, Dallas, TX 75231. A free smile consultation can be scheduled by calling Merrit at (214) 739-8888. Become a fan on Facebook for daily tips and interesting news about oral health.