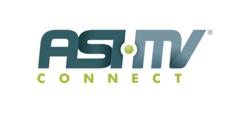 Newton, MA (PRWEB) August 29, 2012
Inflexxion, creator of online behavioral health assessment programs including Addiction Severity Index-Multimedia Version (ASI-MV®) and Comprehensive Health Assessment for Teens (CHAT®), launches the product line's newest feature, the Client Offsite Interview. This new feature gives behavioral health facilities the option of having clients complete ASI-MV or CHAT, as a part of their initial or follow-up assessment, in the comfort of their home or another private location.
"The Client Offsite Interview is going to help behavioral health providers in a number of important ways. It will make it easier for them to do follow-up assessments, without having to require clients to travel to the facility, which is a serious issue in rural areas. It will enable providers to streamline their intake assessment process, by having a significant portion of the assessment information gathered ahead of time. And, some have said they anticipate it will reduce their waitlist times," says Albert Villapiano, Ed.D., Vice President of Clinical Development at Inflexxion. "The launch of this new feature helps cement ASI-MV and CHAT as two of the most advanced tools for behavioral health assessment processes."
ASI-MV and CHAT streamline assessment procedures, expedite treatment planning and simplify data gathering and analysis of client needs and outcomes. Both programs offer easy implementation and are accessible from any Internet-connected computer. ASI-MV is offered in both English and Spanish. CHAT can be used to guide treatment planning for adolescents who are in treatment or in the juvenile justice system or a youth treatment facility.
To learn more about ASI-MV and CHAT, view a demo at http://www.asi-mvconnect.com or request a free trial by emailing us at asimvinfo(at)asimv(dot)com or call 1-800-848-3895 and select option 4.
About Inflexxion
Inflexxion develops scientifically-based, interactive technologies that help people improve their lives through behavioral change. Partners and customers rely on Inflexxion for online programs that reduce health-related risks, enhance clinical outcomes, and positively influence quality of care. Inflexxion has received over $55 million in grant support from the National Institutes of Health (NIH) and Small Business Innovation Research Program (SBIR), and has developed over 50 assessment, intervention and prevention programs in its behavioral health, risk management, college health, and consumer health divisions. Inflexxion was founded in 1989 and is located in Newton, MA.