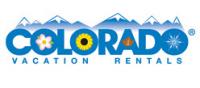 Originally organized in 1977, it has grown into Colorado's largest and longest continually running hot air balloon festival.
COLORADO SPRINGS, Colorado, (PRWEB) August 30, 2012
The 36th annual Colorado Balloon Classic will take flight this Labor Day weekend in Colorado Springs, as dozens of hot air balloons rise up into the blue skies of this popular Rocky Mountain vacation destination. Mass ascensions of balloons are scheduled for Saturday, Sunday and Monday mornings, with a Balloon Glo scheduled for Saturday and Sunday evenings. Travelers descending on Colorado Springs for the Balloon Classic are booking vacation rentals through ColoradoVacationRentals.com for their accommodations.
Originally organized in 1977, the Colorado Balloon Classic takes place over Labor Day weekend every year, and has grown into Colorado's largest and longest continually running hot air balloon festival.
Admission is free for this family-friendly event, and visitors can watch the spectacular balloons, meet with pilots and crew, and enjoy live music, fun activities, and concessions..
Travelers with a penchant for hiking and climbing won't be able to resist the opportunity to do both in Colorado Springs, with views of Pikes Peak that are spectacular, even in early September. Whitewater rafting on the the nearby Arkansas River provides a breathtaking experience for novices and experts who want to make the most of the outdoor recreation opportunities Colorado Springs has to offer.
The Colorado Balloon Classic is held in Memorial Park, close to some of Colorado Springs' most appealing vacation accommodations. Not only do the brightly colored hot air balloons create a dramatic vista, visitors love sitting on the porch of their vacation cabins and homes to watch the spectacle and enjoy the beautiful Rocky Mountain scenery.
This year's Balloon Classic attendees are returning to Colorado Springs vacation rentals for the home-away-from-home amenities they love to have on vacation, like a full kitchen, laundry room, and far more privacy than they can get in a hotel.
On Saturday, September 1, the first hot air balloon mass ascension will begin at 7 a.m., with love music beginning a 8 a.m., and more events from 5 - 8 p.m. Sunday, September 2 offers a similar schedule and event lineup, and on Labor Day, the hot air balloons begin lifting off at 7 a.m., with the festivities wrapping up after the 8 – 9:30 a.m. concert.
For more information, visit the ColoradoVacationRentals.com website.
###