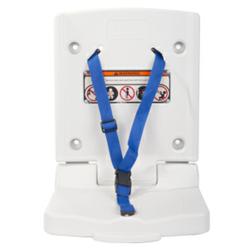 Products You Can Count On From People Who Care
(PRWEB UK) 29 August 2012
The baby changing tables from the CNM online are unique and have a lot of great facilities which make these tables unbelievably useful for the changing purposes of the babies. They are releasing a great range of these tables which have been designed for saving space. The wall mounting, compact changing tables for the babies have been designed specially, when keeping in mind the safety issues. The comfortable tables have safety belts for holding the baby straight on the table, when the wall mounted portion has pockets to store changing items. The tables have modern designs to make sure that they become more usable.
When buying baby changing tables parent must be careful about the fact that they are buying the table from a trusted company. On this subject, the executive manager of CNM online said 'we have been in this business long enough to understand the needs of the customers. We always produce changing tables which are best for the babies, as their comfort and safety matter most to us. We have used a lot of new designing techniques which make our products even more suitable for regular changing needs.' This is surely is a statement of confidence, which is without any doubt most assuring for the parents who will use these changing tables for their newborns.
The reason why these baby changing tables can be trusted as the safest products for the baby's needs is that the CNM online is a company which have earned trust. They have always produced the top most quality products for their customers, and they never failed to make sure that the products look stylish too. These changing tables for the babies are the same too. Their products are generally the ones which match the modern day needs, and this new range of changing tables is surely one of those kind. From the compact designs to the utilities, these changing tables will be helpful for every parent.
The great reviews from the parents, who use these changing tables, show that this range of products has already become popular among the customers. That has improved the sales of the product from CNM online. The reviews are open to everyone, to make sure that customers can check out the opinions of other users before buying the product. The baby changing tables can be brought with the help of the staff members, who are always there for customers.