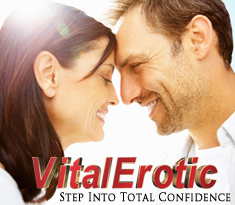 This product rocks. Tried it once and had the time of my life. I am a customer!
Rancho Mirage, CA (PRWEB) August 30, 2012
Rancho Mirage, CA- Precise Nutrition Intl. (PNI) launched their website for their Nationally distributed all-natural sexual enhancement product line, VitalErotic®. In a market vastly targeted towards men, VitalErotic® provides an opportunity for women as well with their fast working and great tasting liquid, VitalErotic® Shot.
The popularity and demand for sexual enhancers in today's market shows no signs of slowing. This is where the VitalErotic® product line makes it impact, in chains such as K-Mart, Walgreens, Rite-Aid, and 7-Eleven, Inc. with more coming aboard each month to ensure their piece of the market share in the intimacy aid category. VitalErotic® sets itself apart by offering a more affordable alternative to the luxury priced competition without sacrificing the top quality ingredients or effective and unique formulations.
It is well known that consumers today do much of their non-essential item shopping from the comfort of their own home. This is where VitalErotic® provides the consumer a comfortable and safe environment to shop this otherwise potentially awkward face-to-face purchase at a retail store. Consumers can simply visit http://www.VitalErotic.com and feel confident about enhancing their intimate moments while staying anxiety free by purchasing directly from the source and receiving their product quickly and discreetly.
There are many things we consider to be vital to our lives. Having a healthy sex life is one of them. Help support and enhance your sex life and step back into that feeling of total confidence by making VitalErotic® a part of your daily routine. Visit VitalErotic.com for more information.