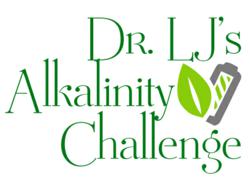 A health-improving opportunity to RECOMMIT, REFOCUS and REJUVENATE in a gentle, supportive environment — all from the comfort of your own home.
Tampa, FL (PRWEB) August 28, 2012
Joint pain, chronic fatigue head or body aches, stress and digestive problems could be indicators that the body pH is off.
Most individuals have lifestyles that create an overly acidic environment in the body, leading to chronic inflammation and concurrent disease.
One can re-balance their body pH and feel better and more energetic, in just two weeks, simply by eating nourishing, alkaline-rich foods.
It resets your metabolism," explain Dr LindaJoy Rose of Dr. LJ's Natural Wellness. "giving your vital organs a chance to detoxify and rejuvenate. The best part is that you can do this eating delicious foods all day long."
The results are impressive with testimonials provided in quotes:
"I'm really enjoying the Alkalinity Challenge . . . even lost 5 pounds! Thanks again for a great introduction to Raw Fusion and a different style of eating than I'm accustomed to. I will continue to eat less animal protein now that I have some yummy alternatives to choose from!"
Claire P. AZ
"I lost the weight not by dieting, but by changing what and how I eat. I actually eat all day whenever I'm hungry; I'm not "dieting" but rather eating the raw fusion way & am addicted to green smoothies and everything fresh."
Cynthia H. FL
"My pH level was 6.25-6.5. I am now at a 6.75 with the added bonus of dropping 5 lbs! Goal met - thank you LJ and Raw Fusion. Not only have my numbers improved but my overall health and vitality has greatly improved. The recipes were very good it will be easy to now make this a part of my regular diet."
Sarah S. WI
Created by Dr. LJ Rose, a self-help author, therapist and Natural Wellness Expert blending a "food as medicine" approach with proven psychological techniques to facilitate Weight Loss, Healthy Heart Cardio-Vascular Prevention and treat a variety of chronic conditions and ailments. In an effort to improve her own health, she developed the first "raw fusion" diet and lifestyle, combining the health benefits of raw and living foods with the comfort and convenience of traditional mainstream meals and has gone on to share this practical philosophy with thousands of people through her books, classes, workshops, online programs and internet presence.
Rose is also the former Director of International Development for he American Board of Hypnotherapy, Dr. Rose has trained hundreds of hypnotherpists around the world and developed widely used treatments for overcoming childhood abuse and trauma. She also created a Natural Wellness Weight Loss program, employing her expertise in subconscious minds along with the Raw Fusion Living philosophy for long-term, life-changing results.
Dr. LJ's Alkalinity Challenge is and Online Program gives you cutting edge strategies and support including:

Daily motivational and informational emails
Delicious, nutritious recipes for easy-to-prepare meals
Shopping list and introduction to new and exciting pantry items
Meal planner for 3 meals per day plus 3 snacks for two weeks
Tips, techniques and tools to maximize your experience
Online forum for sharing feedback and experience
Psychological Strategies for dealing with cravings
Ongoing motivation, inspiration, coaching and support
The next online Alkalinity Challenge is scheduled for October 1-14, 2012.
More information can be found at: http://www.drljsnaturalwellness.com/alkalinity-challenge/
Facebook fan page http://www.facebook.com/rawfusionliving
Please visit http://www.rawfusionliving.com or email jeff(at)drljsnaturalwellness(dot)com for more info.