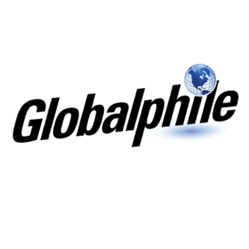 Don't miss Merida on your next trip to Mexico
Chicago, IL (PRWEB) August 30, 2012
According to the Globalphile Curator, Robert H Glaze, Merida has it all. " "Foodies" will love the traditional restaurants featuring Yucatan cuisine as well as the newer cutting-edge spots like Chef Roberto Solis's Nectar Restaurant.""
" "History Buffs" will enjoy the museums, touring the Mayan ruins and walking the colorful streets. Those interested in art will find both traditional folk art and contemporary offerings. The Festival de la Cuidad in January is a perfect time to visit the city when the temperatures are not hot and humidity is low and there is dancing and music in the streets."
Globalphile recommendations for Merida restaurants in addition to Nectar include El Cangrejito for fish tacos, El Chaya Maya for Yucatan specialties, Rosas & Xocolate for fine dining, La Pigua for seafood and Sorbeteria Colon on the Plaza Grande for the best ice cream.
History comes to life in Glaze's recommendations of visiting the Museo de Casa Montejo, a 16th Century home with period furniture and paintings; the Museo de Arte Contemporaneo de Yucatan; the Museo de Arte Popular for the best in Folk Art; the Teatro Jose Peon Contreras; and the Museo Regional de Antropologia Palacio Canton. Uxmal, a UNESCO World Heritage Site, is a great Mayan ruin to explore rather than the more crowded Chichen Itza.
For hotels in Merida, Globalphile recommendations include the centrally located Piedra de Agua Boutique Hotel, Rosas & Xocolate, Hotel Hacienda, Hotel Hacienda VIP next door and Hacienda Temozon Sur outside of town.