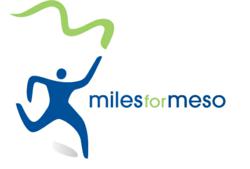 Because it is one of the largest Fall 5K purses in the Midwest, our course appeals to runners of all difficulties. The city's hills and brick streets provide scenic views for walkers and a solid 5K road course for more serious runners
Alton, IL (PRWEB) August 28, 2012
The 4th Annual Alton Miles for Meso 5K Race, nationally sponsored by the Simmons Firm, is offering a $6,200 purse to the top runners who compete in the upcoming elite race in Alton, Illinois. A $500 bonus will be offered to the athlete who sets a new course record.
The race takes place Saturday, Sept. 22, in historic, downtown Alton, Illinois. Last year, approximately 30 elite runners – both men and women – competed in the Miles for Meso race, which has one of the largest Fall 5K purses in the Midwest.
"Because it is one of the largest Fall 5K purses in the Midwest, our course appeals to runners of all difficulties. The city's hills and brick streets provide scenic views for walkers and a solid 5K road course for more serious runners," said Race Director and President of Metro Tri Club Mike Wever. "We certainly expect the Alton Miles for Meso race to attract several Olympic-caliber runners again for the elite race."
Elite runners are eligible to win the following prize money from this year's event. The first place athletes in the men's and women's categories will be awarded $1,500; second place finishers will receive $750; $500 for third; $250 for fourth and $100 for fifth.
Last year, Julius Koskei, of Hebron, KY, placed first in the men's elite category with a time of 13:48. Stephanie Pezzullo, of Charlotte, NC, secured first in the women's elite category with a time of 16:16. Click here to view last year's race results.
This year the event will be split into two separate events. Professional athletes from across the country will compete in the Elite race that begins at 9:30 a.m. The Age Group 5K event, geared toward amateur and recreational runners, and the 2K Fun Run/Walk both precede the Elite race at 8:30 a.m. Wever said race officials decided to split the event to help with traffic flow and improve safety for all participants. He encouraged area residents to line the streets and cheer the runners.
Other race day activities and entertainment include a live band and complimentary refreshments. Children's attractions include an inflatable bounce house, a snow cone stand, face painting and more.
The 5K course begins on Fourth Street in front of the Simmons Law Firm building and goes east to Henry Street. From there it winds north as it travels through the historic brick streets and hills of downtown Alton, Illinois before doubling back to Henry Street, which offers scenic views of the Clark Bridge and the Mississippi River.
Elite registration costs $25 through Aug. 31 then increases to $30 until Sept. 18, when registration closes. Elite registration is unavailable on race day. The first twenty elite runners to register will have their hotel rooms included with their registration fees. Transportation for all elites will be provided from the airport to their hotel and on race day.
To qualify as an elite, race organizers recommend that a runner must have run a qualifying time within the past 18 months of at least 15:00 or 17:30 in the men's and women's categories in a 5K. Elites should register online by clicking here and e-mailing a link of their qualifying time to info(at)milesformeso(dot)org.
For more information about competing as an elite runner in the Alton Miles for Meso 5K, contact Race Director Mike Wever at wevermike(at)gmail(dot)com or by phone at 314-712-6629.
About the Simmons Firm:
The Simmons firm, headquartered in Alton, Ill., is one of the country's leading asbestos and mesothelioma litigation firms. With offices in Illinois, Missouri and California, the firm has represented over 2,000 patients and families affected by mesothelioma in every state. The Simmons firm has pledged over $15 million to cancer research and proudly supports mesothelioma medical researchers throughout the country in order to find a cure. For more information about the Simmons firm, visit http://www.simmonsfirm.com.