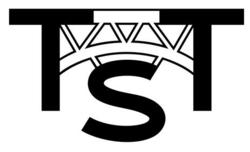 "As a company," Michelle Roberts, owner & president, commented, "we commit to our clients that we will help reduce their color approval timeline, and this webinar delivers on that commitment."
(PRWEB) August 30, 2012
The webinar, entitled "Textile Industry Color-Matching", provides key color-matching best practices and tips from apparel color-matching experts. It will help attendees speed up their lab dip approval timelines, ensure better correlation between lab dips and bulk production fabric, and will address issues with print artwork that cause delays in color approval.
"As a company," Michelle Roberts, owner & president, commented, "we commit to our clients that we will help reduce their color approval timeline, and this webinar delivers on that commitment."
The webinar is free of charge to the public and will be held on September 18th, 2012 at 4:00 pm EST. For more information and to sign up, go to http://bit.ly/freecolorwebinar.
Michelle Roberts is the owner of Technical Textile Solutions, a textile and apparel consulting firm. A former textile & apparel operations executive, she helps business of all sizes reduce costs through smart textile & trim sourcing, material development, quality improvement, & color approval timeline reduction.
For more information on color matching, visit http://technicaltextilesolutions.com or contact Michelle Roberts @ michelle(dot)roberts(at)technicaltextilesolutions(dot)com