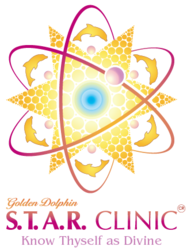 Kealakekua Bay, HI (PRWEB) August 29, 2012
The Golden Dolphin S.T.A.R. Clinic pairs with Norma Tarango and Na Wahine No La'akea to hold a 7-day conference at Whale Song Sanctuary, Kealakekua Bay, Big Island, Hawaii, December 16-22, 2012. The "Emergence into Feminine Time" event will lead participants through a personal process of self reflection, playful expression, and preparation for an astrological occurrence called 'The Great Shift,' which is considered to be the closing of a 26,000 year cycle and the beginning of a new one.
Led by galactic astrologer and navigator poet Norma Tarango, and award winning author and spiritual visionary, Nina Brown, the conference asks participants to reflect on such questions as "What comes next? Is our work complete? How do we transition from Doing to Being?" in relation to the transformation humanity is undergoing in these rapidly changing times. In addition to the week long on-site conference, there will be an online audio event on December 21, 2012, broadcast from the gathering. This will allow participants from around the world to join in on the celebration. Brown says, "The theme of the call is 'join us in Paradise' - no matter from where a person is calling, within the unified field, they are connecting with us in paradise."
The retreat location, Whale Song Sanctuary, is a private group retreat space located at 350 foot elevation overlooking Kealakekua Bay, home to the spinner dolphins. Space is limited to 17 people to ensure an intimate group setting. Along with workshops led by Brown and Tarango, the group will experience off site expeditions such as swimming with dolphins and visiting a sacred volcano site. A menu of organic, locally sourced meals will be served by private chef, Ginger Carlson.
"Emergence into Feminine Time" is presented, in part, by the Golden Dolphin S.T.A.R. Clinic, (an acronym for Surrender, Trust, Allow, Receive) which presents new concepts and experiences to the field of healing by bringing together cutting-edge thinkers, scholars and trans-dimensional energy healers. Founded by Nina Brown to provide a service of healing and education to communities around the world, S.T.A.R. Clinic hosts conferences, webinars and intensives to inspire and support participants to awaken to human-divinity, wholeness.
For more information about the "Emergence into Feminine Time" retreat, visit http://www.crystalsinger.com/index.php/events/12-21-12-paradise-retreat/. For more information about the Golden Dolphin S.T.A.R. Clinic or Nina Brown, visit http://www.crystalsinger.com.