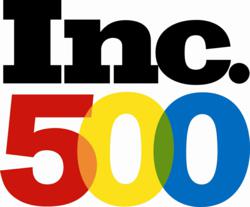 "In Connecticut alone, we are partnered with more than 25 IT Solution Providers and we estimate that Datto is the backup and disaster recovery solution for over 225 Connecticut companies." - Austin McChord, Founder & CEO
Norwalk, CT (PRWEB) August 29, 2012
Inc. magazine ranked Datto the fastest growing company in Connecticut and 38th overall in the 31st annual Inc. 500|5000, an exclusive ranking of the nation's fastest-growing private companies.
With locations in Norwalk and Wilton, Datto has created over 120 jobs in Connecticut since 2008 and continues to add new employees monthly. Company projections put Datto near the 160-employee mark by the end of 2012. Over 98% of Datto employees are currently Connecticut residents.
Datto is actively creating jobs for recent college graduates. The company has employed over 30 recent college graduates in 2012 alone. Datto's robust internship program is also an important component to the company's rapid growth. At any given time during the year, Datto has on average 15 full-time interns completing school co-op programs.
"Datto has increased its partner base to include more than 4,000 VAR, MSP and IT Service Providers across North America and Europe," said Datto Founder & CEO, Austin McChord. "In Connecticut alone, we are partnered with more than 25 IT Solution Providers and we estimate that Datto is the backup and disaster recovery solution for over 225 Connecticut companies."
McChord, a Connecticut native, credits Datto's industry leading technology, passionate staff and dedicated partner base for the company's 5,554% revenue growth from 2008-2011.
Connecticut's Technology Council recently awarded Datto a spot in the 2012 Marcum Tech Top 40 list and the company will attend their awards event in late September.
The 2012 Inc. 500, unveiled in the September issue of Inc. (available on newsstands August 21 to November 15 and on Inc.com), is the most competitive crop in the list's history. The Inc. 500' s aggregate revenue is $15.7 billion, with a median three-year growth of 1,431 percent. The companies on this year's Inc. 500 employ more than 48,000 people and generated over 40,000 jobs in the past three years.
"Now, more than ever, we depend on Inc. 500/5000 companies to spur innovation, provide jobs, and drive the economy forward. Growth companies, not large corporations, are where the action is," says Inc. magazine Editor Eric Schurenberg.
About Datto Inc.
Datto Inc. is a leading provider of hardware based on-site and off-site backup and disaster recovery solutions. Founded in 2007, Datto is a profitable and growing channel-only company changing the way MSPs and VARs deliver complete business continuity. Datto's offerings range from small data storage systems to large, enterprise-class business continuity solutions. Easy and affordable pricing, no recovery or incidental fees, generous upgrade plans and US-based technical support are just a few ways Datto is changing the channel. To learn more about Datto, visit http://www.dattobackup.com and follow us on Facebook, Twitter and our Blog.
About Inc.
Founded in 1979 and acquired in 2005 by Mansueto Ventures, Inc. is the only major brand dedicated exclusively to owners and managers of growing private companies, with the aim to deliver real solutions for today's innovative company builders. Total monthly audience reach for the brand has grown significantly from 2,000,000 in 2010 to over 6,000,000 today.