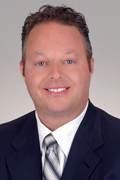 You should be very concerned about the risk of a software audit if you are an smb running BSA member software.
Southlake, Texas (PRWEB) August 29, 2012
The Business Software Alliance(BSA), a trade association of nearly 100 of the largest software publishers, including Adobe, Autodesk, Quest, and Symantec, recently reported hefty settlements of $2.5 million from eight companies ranging from $120,00 to $625,000 to settle claims that they used, even if unknowingly, unlicensed copies of software. The group offers rewards to disgruntled former employees that make piracy reports on the web or by phone. The BSA notes that it receives an average of 1,955 reports annually and has paid $453,455 in rewards since 2008.
"If you are a small to medium sized-business running BSA member software, you should be very concerned about the risk of a software audit," said Robert J. Scott, managing partner of Scott & Scott, LLP in Southlake, Texas. "I will never forget reading the audit letter I received from the BSA," Scott said. After being audited by the BSA in 2004, Scott has dedicated his practice to defending companies audited by the BSA. During that time he has represented over 220 companies in Business Software Alliance audits.
"Companies generally do not realize the financiaI, emotional and time drain that an alleged piracy tip can set in motion," said Scott.
"BSA cases take many months to resolve and may involve hundreds of hours of company employee time to gather purchase documentation and conduct an audit in addition to legal fees for the BSA's legal counsel and the company's attorney. In most instances, the alleged infringer is well advised to consult legal counsel experienced in these matters. Although this adds costs, in our experience, it saves the company money," continued Scott.
Scott & Scott, LLP offers the following tips for companies to mitigate the risk of a BSA audit:
1. Have employees and IT consultants sign confidentiality agreement.
2. Implement a process to retain and retrieve software purchase invoices.
3. Purchase software from authorized dealers. If the price is too good to be true, it probably is.
4. Conduct routine discovery on all desktops, laptops, and servers.
5. Apply appropriate electronic controls to prevent unauthorized software-title proliferation.
If a company should receive a letter from the BSA or the Software & Information Industry Association (SIIA), it is usually best to avoid using the free tools these trade associations provide because more often than not, their tools fail to exclude information outside the scope of the audit request. Audited companies that enlist experienced counsel to guide them through the process and avoid common mistakes have the best chance for the most cost-effective outcome.
# # #