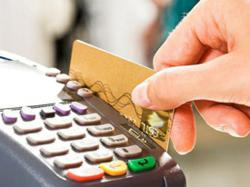 Consumers might be getting a few days off for Labor Day, but for many of our merchants the three-day weekend will be hectic.
Phoenix, AZ (PRWEB) August 29, 2012
Capital Processing Network (CPN), a Phoenix Arizona merchant services provider, today offered tips for merchants in anticipation of the busy Labor Day weekend. The official "last weekend of summer" is typically a prosperous time for seasonal shops and services. As a result, the number of sales swiped through credit card terminals is expected to be significant.
"Consumers might be getting a few days off for Labor Day, but for many of our merchants the three-day weekend will be the most hectic until Christmas rolls around," said Jeff Stephan, CEO of Capital Processing Network. "Grocery, boat rental, and restaurant owners expect to be working nonstop until Monday evening. Another fact about Labor Day is that salons and barber shops are often overbooked in anticipation of the first day of school, which in many states is the Tuesday after the holiday."
For the 2012 Labor Day Weekend, Capital Processing Network has the following tips for all merchants who process credit cards:

Keep Your Credit Card Terminal Clean – If you are experiencing difficulty swiping credit cards through your machine, you may be paying higher fees every time a cashier has to "key in" a card number. Credit card readers use a sensor similar to the "tape heads" on a cassette recorder, and can get fouled with pocket lint and oxides from thousands of credit card swipes. Mag reader cleaning products can be found online at office supply stores.
Have Receipt Paper on Hand. A credit card terminal may not be useful if receipts can't be printed, especially for sales that require signatures on credit cards.
Prompt Customers To Use Debit Cards – Debit cards cost less to process than credit cards, especially when PIN numbers are entered at the register. Aside from the savings (courtesy of the Durbin Amendment) there is a lower chance for fraud and chargebacks.
Batch Out Your Terminal Before The Weekend – Because Labor Day is a federal holiday, your charges from Saturday, Sunday, and Monday won't likely clear until Tuesday. Make sure your terminal is ready for the weekend, and any charges from the week get sent to your bank before Friday's close of business for optimum cash flow.
Keep an Eye on the Holidays. If you expect to make major sales over the holiday season, consider whether or not you should upgrade your terminals, secure next day funding for credit card sales, and get the lowest credit card processing rates. The sales lag following Labor Day may be the perfect time to invest in faster terminals, an improvement in cash flow, and cheaper processing costs in advance of Christmas shopping.
Build redundancy. If you lose electricity or power to your building, what is your backup plan? Having a battery powered wireless terminal is the all around best backup solution. If you're on a budget, the old metal imprinters will work but you won't have real time approval codes.
Many stores already spend several hours after closing time to prepare stores for weekend shoppers and out-of-town visitors, but may not consider their payment processing infrastructure until problems arise. However, allocating a little effort toward credit card terminals, cash registers, and POS systems can bring about dividends. "More often than not, a trouble-free checkout experience makes for a satisfied customer," said Stephan. "A store that can quickly process credit cards allows clients to get back to their weekend pursuits, while reducing the stress on you and your staff."
About Capital Processing Network:
Capital Processing Network is a merchant service provider with US based service and support. The company offers a full range of services including merchant credit card processing, credit card terminal leasing and rental, Authorize.net payment gateways, and solutions such as gift cards and virtual terminals. Capital Processing Network also offers services such as check conversion, transaction reporting and management, and long term account maintenance. For more information please call 1-877-456-9747 or visit http://www.capitalprocessingnetwork.com.