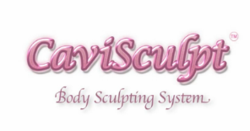 Already I have a large and loyal client base which is growing rapidly. My clients love CaviSculpt as it helps them get the bodies they have always longed for and they keep coming back
Windsor, Berkshire (PRWEB UK) 30 August 2012
For years women have worked hard in the gym and adapted the way they eat; yet there are still parts of their bodies that they still don't like and just can't seem to tone up. Allow us to introduce the home and professional ultrasound lipo system from CaviSculp.
Using the latest in ultrasound liposuction technology, this revolutionary technology a completely non-invasive and pain free treatment that can have you targeting inches around those stubborn areas such as tummy and legs.
In addition, it comes with a great business model; allowing business minded individuals to train and become certified in the CaviSculpt range of products, ultrasound cavitation and radio frequency. This makes it an ideal choice for clinics, salons or fitness studios.
One example of this is FitVibrations, a studio based in Richmond that provides vibration plate training. Their founder Jacalyn Parker explains:
"I only started my CaviSculpt business a year ago and already I have a large and loyal client base which is growing rapidly. My clients love CaviSculpt as it helps them get the bodies they have always longed for and they keep coming back until they are totally satisfied with themselves. We're finding we are getting amazing results when tackling cellulite - it literally disappears after around 6 to 8, 40 minute treatments so my clients are super excited about that. To obtain maximum effects from CaviSculpt treatments, we recommend clients use our vibration-plates after each treatment which helps the body to expel the unwanted fatty tissue more quickly"
"As a business model, CaviSculpt offers an incredible opportunity for anyone wanting a change of career. With the professional training and support you get, my turnover is increasing month on month and that's all thanks to CaviSculpt."
Helping improve the bodies of your clients and empowering you as a business professional, CaviSculpt is a great way for you to set up a new business or extend your existing services.
The CaviSculpt professional range is available with 2 years interest free credit and training to help you to become a professional CaviSculpt technician. The training is flexible and at the end of the course you will be provided with a certificate to allow you to obtain your insurance cover.
About Cavisculpt:
CaviSculpt is the UK's leading brand of ultrasonic non surgical liposuction equipment for both home and professional use.
CaviSculpt.com is owned and operated by Ultim8 Fitness Ltd. A business that have been going for more than 10 years and specialise in beauty and fitness equipment.
About Fit Vibrations:
Fit Vibrations is a fitness studio based in Richmond. To receive half price CaviSculpt treatments at Fit Vibrations, mention code HF001 at time of booking.