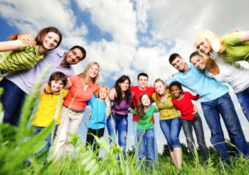 ...40 percent of previous bullies have a minimum of three criminal convictions.
Cary, NC (PRWEB) August 30, 2012
According to the National Education Association, an estimated 160,000 children miss school every day due to fear of being intimidated or attacked by fellow students. As parents and adults, it is important to note that bullying is not always public, noticeable, or verbal. Therefore, it is often difficult to determine if your child is a victim of bullying.
Although one may believe that bullying is a childhood issue only, research shows that consequences of bullying can be long lasting. Dan Olweus in his book, The Development and Treatment of Childhood Aggression, reported that male school bullies were more likely to be convicted of crimes by the age 24 than those who males who were neither victims nor bullies, and 40 percent of previous bullies have a minimum of three criminal convictions. However, victims of bullies have difficulty later in life as well. Victims of bullies were also observed by Olweus to be more depressed and have lower self-esteem in their 20's than peers who were not victims of bullying.
Unfortunately, bullying often sets in motion a vicious cycle of violence and victimization. Those who are bullied sometimes lash out with violence. Tragically, some even commit "bullycide", a term coined by Neil Marr and Tim Field in their book, Bullycide: Death at Playtime.
Beginning October 20, 2012, Emily N. Roberts, MA, LPC and Triangle Psychological Services of Cary will be hosting a three part group series for children: Bullies, BFFs and Beyond. Each group will focus on empowering the victims of bullying as well as identifying what bullying looks like, developing confidence and building strong, positive friendships. This event is the first step in Triangle Psychological Service's goal to educate and heal children affected by bullying so that they may achieve peace of mind.
The Bullies, BFFs and Beyond groups are offered for two levels, 1st through 3rd grades and 4th through 6th grades, from both private and public schools. Discussions will include identifying verbal, relational, and physical bullying as well as what to do when one is a victim of bullying or a bystander. Through this series, it is Triangle Psychological Services' goal to equip children with the tools to stop bullying and to build strong, positive relationships with their peers.
To learn more about the Bullies, BFFs and Beyond Series and other services provided by Triangle Psychological Services, please visit http://www.trypsych.com/kidsgroups.
Emily N. Roberts, MA, LPC, Therapist
Patti Zordich, Ph.D., Director/Founder
Triangle Psychological Services, PLLC
919.380.1000
http://www.trypsych.com
office(at)trypsych(dot)com