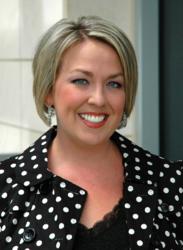 "Melissa brings a wealth of experience in education to Brillare," said Christa Jones, Chief Executive Officer of Brillare Hairdressing Academy. "Her expertise and enthusiasm are a great fit for this high energy campus."
Scottsdale, Arizona (PRWEB) August 29, 2012
Brillare Hairdressing Academy announced that Melissa Cairns has joined the company as director of the Scottsdale campus. Cairns will manage Brillare Hairdressing Academy's Scottsdale cosmetology school, which is located at the Scottsdale Quarter.
"Melissa brings a wealth of experience in education to Brillare," said Christa Jones, Chief Executive Officer of Brillare Hairdressing Academy. "Her expertise and enthusiasm are a great fit for this high energy campus."
Brillare Hairdressing Academy offers day and night cosmetology programs as well as client hair and waxing services in an upscale salon-like setting. The retail area features high quality hair products from well-recognized brands such as Sebastian, Nioxin, Wella Professional, OPI and Paul Mitchell.
About Brillare Hairdressing Academy:
Brillare Hairdressing Academy is the only cosmetology academy in Arizona to be recognized as a Sassoon Academy | School Connection, Wella Signature School and Nuts and Bolts business training member school. Brillare (pronounced Bree-lahr'-ey) means "to shine" in Italian. Brillare is accredited by the National Accrediting Commission of Career Arts and Sciences (NACCAS).
All client services are performed by cosmetology students under the supervision of licensed instructors. Brillare Hairdressing Academy is located at 15147 N Scottsdale Road, Suite H-300, Scottsdale, Arizona, phone: 480.994.4222, and at 15210 S. 50th Street, Suite 150, Phoenix, Arizona, phone: 480.940.5300. For more information about programs, services offered and disclosures, visit http://www.attheacademy.com.