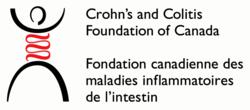 Winnipeg, Manitoba (PRWEB) August 30, 2012
Chron's Disease affects Winnipeg Moving directly. Brad Krulicki, president of Winnipeg Moving, lived with this disease for years without even knowing about it. Mistaken for a bleeding ulcer and gastric reflux, it was dismissed for years until a snowmobile accident pointed out a good news/bad news scenario.
"The good news was there was no internal damage to major organs, the bad news is YOU HAVE CROHN'S," Krulicki said paraphrasing the diagnosis he received years ago. "The suffering I had endured for years now made sense."
This year he decided to change where the fundraising dollars would go to from his annual golf outing event. It was a simple decision. All proceeds - over $64,000 - benefited the Chron's and Colitis Foundation of Canada (CCFC) to provide necessary dollars for research and education.
The first annual All That Golf fundraiser was held on August 8 at the Kingswood Golf & Country Club in La Salle, Manitoba. The fundraising event put on by the Winnipeg movers with help from the Chron's and Colitis Foundation of Canada was sold out with 144 golfers participating. The golf outing began with a 12 p.m. shotgun start with the Texas Scramble format being used. Putting and chipping contests, as well as many other event holes and awards were given away. A special appearance was made by the Blue Bombers & Blue Lightning.
Overall the golf outing fundraiser was a huge success for the CCFC, as it was able to collect over $64,000 to help those suffering from Chron's. It also bonded all of the Winnipeg movers together as they rallied around Krulicki who would also benefit from this fundraising event.
About Winnipeg Moving
For decades, Winnipeg Moving has served both the residential and commercial communities in the Manitoba and Ontario provinces in Canada. The Winnipeg moving company became Allied's #1 private household booker, as well as its second largest hauler. With a variety of moving services in Winnipeg and beyond there is a service for every size household or company. Storage solutions are also provided for household and commercial goods. Review the Winnipeg Moving site for more information: http://www.winnipegmoving.com