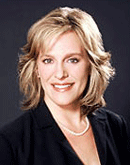 She is incredible when it comes to helping others succeed
Orem, UT (PRWEB) August 28, 2012
Asset protection and estate planning are important to Loral Langemeier, so she is pleased to announce that she will be hosting Attorney Lee Phillips as a Tour Speaker for her Millionaire Makeover Event.
The event will be held at the Holiday Inn Chicago O'Hare at 5615 N. Cumberland Ave. in Chicago, Illinois. Mr. Phillips will be speaking on Thursday, August 30, 2012. His topic will be Personal and Business Asset Protection with a focus on which business entities to set up to enhance asset protection. The event is open to the public, however registration is required.
One can register for the event here.
Loral Langemeier is known as an innovative money expert. When it comes making millionaires and helping others understand financial matters, she is an expert. Even with the challenging obstacles of today's economy, because of her tenacity and confidence she is still seeing amazing results. She accelerates the conversation about money, sharing how to not just survive this tough economic climate, but how to succeed and thrive.
Loral Langemeier started a coaching and seminar company in Novato, California in 2002 and within 5 years grew it to a $19 million dollar company. "She is incredible when it comes to helping others succeed," says attorney Lee Phillips.
Today, Loral takes great joy in sharing her knowledge with others to help them find success. She is respected by many, including thousands of millionaires she has spawned all over North America and other countries.
Attorney at Law, and asset protection expert, Lee R. Phillips, has spoken to thousands of men and women and finds satisfaction in helping other people apply the law, not only to provide asset protection for themselves, but to soar to new financial heights. Lee is the author of 11 books, including his latest book Guaranteed Millionaire. He has written hundreds of articles for professional people assisting them in finding various strategies in using the law to protect their property and make more money. Lee is numbered among the top level of lawyers in the United States. He serves as a Counselor to the Supreme Court of the United States. He will be speaking from 9:00 am – 11:00 am on Thursday morning.
Those that want to learn more about the event can click here
Those wanting to learn more about Lee Phillips can visit http://www.legalees.com