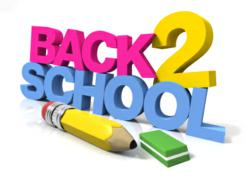 Find the best Back to School Deals on SideBuy.com
Vancouver, BC (PRWEB) August 30, 2012
Back to school shopping for last minute items can add up quickly, so the most comprehensive daily deal coupon aggregation site, Sidebuy.com, is offering back to school deals that can be searched based on location. Sidebuy.com acts as a search engine for daily deals. It offers access to all coupons without having to read several different emails or search on several different discount coupon websites. Deals can be offered by their price, category or location. Sidebuy.com connects its users with daily deal providers in Australia and the UK, as well as across the United States and Canada.
Local news shows and websites like NCB 4i in Ohio have featured experts in coupon clipping as their audience thinks about back to school shopping. Many household budgets continue to be tight, leaving families searching for the best deals. According to NCH Marketing Services Inc., 64% of their consumers regularly search the Internet for coupon savings. The same study cites that searches for printable coupons are increased 92 over the previous year.
Sidebuy.com's coupon offerings don't stop with just the necessities, however. If a company like Groupon has 50% off a college football or soccer game, Sidebuy.com will display that as well. Or, visitors can search by isolating "Shopping" in their category listing. Their geo-targeting search functions are great for those procrastinators who need to pick up backpack or alarm clock at the last minute somewhere nearby.
Students heading back to school don't have time to search all over the internet. They can save time and money by using Sidebuy.com to not only find the best daily discount anywhere on the internet, but they can also find the best deals closest to them.
There are even discounts on educational classes and athletic training available. When purchasing supplies or scheduling these appointments, consumers should let the retailer know that they are a student and ask if there are any other student discounts they could apply. Another tip for visitors to Sidebuy.com is to try using different terms in the "Looking for" section of Sidebuy.com to discover what great savings await.
About SideBuy.com
SideBuy.com is the most comprehensive daily deal aggregator that lists all deals available in Canada, US, Australia and United Kingdom. By compiling such a vast list, SideBuy can offer users up to 90% discounts from all over the web and is the most efficient way to score the best deals.