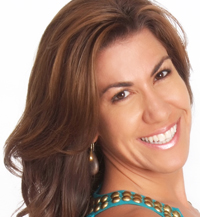 This ranking just proves that you CAN make big money and a big difference doing what you love.
San Diego, CA (PRWEB) August 29, 2012
Lisa Sasevich's The Invisible Close earned position 169 on the Inc. 500 list for 2012. For more than 30 years, Inc. has celebrated the fastest-growing private companies in America, and to earn a spot this year means a company had to thrive during the past 3 years – some of the toughest economic times in recent history.
"I'm so excited about this distinction, not just because The Invisible Close has been recognized as one of the top 500 fastest growing companies in the world," Sasevich said, "but also because this means I'm delivering my message to more and more heart-centered entrepreneurs. I couldn't be happier."
"Welcome to a very exclusive club," states a letter from Inc. 500.
As a member of the Inc. 500 roster, The Invisible Close joins the ranks of companies like:

Intuit
Zappos
Under Armour
Microsoft
Jamba Juice
Timberland
Clif Bar
Pandora
Patagonia
Oracle
Other companies to be honored this year include Publix Supermarkets, CDW, Levi Strauss and Facebook.
To Sasevich, "This ranking just proves that you CAN make big money and a big difference doing what you love."
For more information, people interested in The Invisible Close can click here: http://www.LisaSasevich.com
Recently honored as one of America's Top Women Mentoring Leaders by WoW magazine, Lisa Sasevich, "The Queen of Sales Conversion," teaches experts who are making a difference how to get their message out and enjoy massive results, without being "sales-y."
Recognized sales expert by Success Magazine, Lisa delivers high-impact sales-closing strategies for turbo-charging entrepreneurs and small business owners to great profits. According to best-selling author Brian Tracy, "Lisa Sasevich is one of the greatest discoveries in America today!"
After 25 years of winning top sales awards and training senior executives at companies like Pfizer and Hewlett-Packard, she left corporate America and put her skills to test as an entrepreneur. And in just a few short years, Lisa created a multi-million-dollar home-based business with 2 toddlers in tow. Lisa is the undisputed expert on how to make BIG money doing what you love.