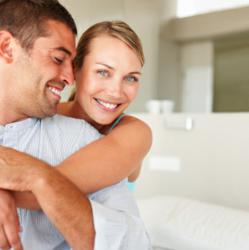 We don't make as much money as the traditional brokerages, but our clients need us and we have a lot of fun doing what we do.
Chicago, IL (PRWEB) August 29, 2012
StartingPoint Realty is a unique, Palatine, IL-based real estate company dedicated to helping first-time home buyers in the Chicagoland area. StartingPoint Realty operates as a team-based brokerage, meaning that its agents and brokers work together for the benefit of their clients.
"First-Time Home Buyers are under-served," says Ryan Gable, founder and CEO of StartingPoint Realty. "Traditional brokerages oftentimes find their agents competing against each other. On top of that, most agents focus on obtaining the listing, thus focusing on the seller. This leaves buyers, especially first-time buyers, at a tremendous disadvantage. We've turned it upside down: we focus on the first time buyers and our agents are geographically spread out so no one is competing. We actually work as a team."
Gable created StartingPoint Realty in 2004. As business increased he expanded the company, adding seven real estate brokers. "We are very selective in choosing our agents. We don't just hire anyone with a heartbeat and license." The company has been featured in numerous real estate articles, local TV news, radio, and Gable has appeared on HGTV's "House Hunters."
Gable strongly believes in home buyer education, and he has revamped the company website with this purpose in mind. The new website, http://www.StartingPointRealty.com, launches today with enhanced features to empower home buyers.
The Buyer Resources section has a comprehensive list of first-time buyer assistance programs, along with informative FAQ's and "The ElbowRoom" newsletter. By using the customizable property search tool and mortgage calculator, buyers can evaluate home affordability throughout the Chicago area. There is also a guide to Free Home Buying Seminars which take place periodically throughout the Chicagoland area.
StartingPoint Realty offers an unusual perk: a wedding gift registry to help engaged couples and newlyweds fund the down payment of a home. StartingPoint Realty goes a step further, offering their clients a partial match of the fund. More details can be found at http://www.StartingPointRealty.com.
When it comes to home buying, Gable says that good information and education makes all the difference. "A lot has changed in real estate during the past few years," Gable explains. "The home buying process has become more involved. Mortgage lending is tighter, appraisals are tougher, and purchasing a short sale or foreclosure can often get complicated. But it's so much more than that. Each buyer has their own set of needs and wants. Our mission is to make sure the buyer is prepared and not rushed into anything. We don't make as much money as the traditional brokerages, but our clients need us and we have a lot of fun doing what we do."