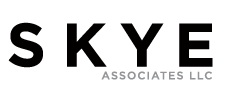 2012 has proven to be another big year and our expectation is for the next 12 months to be even bigger.
Bethesda, MD (PRWEB) August 29, 2012
For the second year in a row, SKYE Associates lands a coveted spot on the 2012 Inc. 500|5000 list. SKYE Associates comes in at No. 1507, as one of the nation's fastest growing private companies, with an impressive No. 94 ranking in its industry. Rankings are based on percentage revenue growth. The company joins prominent brands such as Facebook, Yelp, OpenSky and Chobani.
"Making the list for a second straight year is a true testament to the hard work and dedication our staff has consistently displayed since the launch of our company," Adam Hanin, owner of SKYE Associates states. "Our goal has, and continues to be, significant topline growth, measurable scalability and a continued acquisition strategy to seamlessly plug revenue into our existing infrastructure."
During stagnant economic times, SKYE Associates has demonstrated revenue growth of 197% in the last three years, and has created 81% more jobs within the company. Launched in 2007, profits for SKYE Associates have risen at a remarkable and steady rate. They have increased online sales of their partner brands up to 500%, and the trajectory for 2012 is even higher.
Hanin adds, "In the past year, we have launched 12 brand partner sites and made two additional acquisitions. While we are pleased with our overall growth, it is clear that we are at the beginning of our journey to become the best in class across our platform in terms of service and customer experience. 2012 has proven to be another big year and our expectation is for the next 12 months to be even bigger."
About SKYE Associates (http://www.SKYEAssociatesLLC.com):
SKYE Associates currently runs 33 e-commerce websites on its proprietary platform, six of which the company has acquired. The company offers a spectrum of services to help build, maintain and grow retailers' ecommerce businesses. Services include customized web design, proprietary ecommerce technology, marketing strategy, SEO, product photography, technology integration, warehousing, fulfillment and customer care.
SKYE Associates corporate owned properties include DesignsbyStephene.com, FantasyJewelryBox.com, MetroparkUSA.com, PinkMascara.com, StyleTryst.com, TheHipChick.com and Yoga-Clothing.com.
CONTACT:
Adam Hanin
SKYE Associates, LLC
301.656.6463 o.
240.606.6249 c.
Adam(at)SKYEAssociatesLLC(dot)com
SKYEAssociatesLLC.com