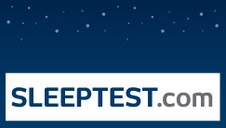 We are working hard to educate and encourage those who may suffer from sleep apnea to get tested in efforts to lower their risk for fatal episodes.
Ellicot City, MD (PRWEB) August 30, 2012
Many people are not aware of the effects sleep deprivation may have on the body. Research has shown that having untreated sleep apnea is worse than being legally drunk. Sleep apnea, one of the most common sleep disorders, is estimated to affect millions of North Americans today and is often undiagnosed. According to the American Sleep Apnea Association (ASAA), "sleep apnea is an involuntary cessation of breathing that occurs while somebody is asleep."
Damian D. Blum, DMD of Ellicott City, a dental sleep medicine clinician and cosmetic general dentist, is one of a handful of dentists utilizing oral appliance therapy (OAT) to bring relief to patients suffering from obstructive sleep apnea (OSA). "We are working hard to educate and encourage those who may suffer from sleep apnea to get tested in efforts to lower their risk for fatal episodes," Dr. Blum said.
OSA is caused by the throat and tongue muscles positioned in a way during sleep that mechanically blocks the airway. The gasping and snorting sounds a snorer makes during sleep is the body struggling to breathe against the mechanical blockage. "It doesn't matter how healthy you eat. If a person suffers from sleep apnea, getting treatment for the disordered sleep is one of the best ways to heal the body," said Blum.
Dr. Blum has the ability to measure the likelihood of a patient having OSA. Dr. Blum works in conjunction with sleep physicians for diagnostic review and helps to determine appropriate individualized treatment for each patient.
"OAT is a life line for those who suffer the torture of sleep deprivation on a nightly basis. It is also a great alternative for people who can not tolerate the most common form of treatment called continuous positive airway pressure (CPAP). OAT is a great alternative that may decrease the risk of heart attacks, atherosclerosis, stroke, diabetes, depression, and cancer fatality," Blum said.
Recently sleep apnea has been linked to cancer. In a current study, 1,522 people were followed over a 22 year period and had a diagnostic sleep study, every four years. The researchers determined, after accounting for other risk factors, that people with severe sleep apnea were 4.8 times more likely to die from cancer.
"Oral appliance therapy positions the jaw to maintain an open airway, allowing oxygen to get to the brain and the rest of the body, which it needs to stay vibrant and healthy. OAT is easy to use and can be easily transported in a pocket or purse," Blum said.
Dr. Blum received his degree in Doctor of Dental Medicine in 1983. He is a member of the American Dental Association. He has been awarded memberships in American Academy of Dental Sleep Medicine, American Society for Clinical Sleep Disorders, Maryland Sleep Society, International Academy for Oral Medicine and Toxicology, and International Association of Dentists. In addition, Dr. Blum was awarded Accreditation from the American Academy of Facial Esthetics and elected to Fellow in the International Academy for Dental Facial Aesthetics. Dr. Blum is a founding member of American Academy for Oral Systemic Health.
For more information or to schedule a free sleep apnea screening, call 410-465-3224 or visit Dr. Blum online at http://ellicottcitysmiles.com "We offer a free consultation to all existing and prospective patients. Our practice can also help our patients in determining their health insurance benefits," Blum said. To find out if you are at risk for having sleep apnea visit SleepTest to take an online questionnaire.
SleepTest.com is an online resource dedicated to educating the public on the dangers of untreated sleep apnea and treatment options for those suffer from it. The goal is to offer a free preliminary online screening that can help identify people who may be at risk for this rapidly growing sleep disorder. This preliminary screening called the Sleep Test - is quick and easy, and can be completed in about 5 minutes. SleepTest.com has partnered with dental sleep medicine giant, Sleep Group Solutions (SGS) to help offer the most comprehensive dental sleep solution in the industry.