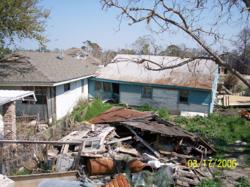 Great communication and fantastic prices
Harpers Ferry, WV and Tampa, FL (PRWEB) August 29, 2012
Late summer can be a busy time to be an adjuster. The Atlantic hurricane season shifts into high gear, typically peaking in early September. Already this season has seen nine named storms, with Isaac hitting the Gulf coast at the end of August. To help adjusters get ready to do catastrophe adjusting, WeTrainAdjusters announces the release of their Hurricane JumpStart program.
The program combines WeTrainAdjusters online Catastrophe Adjusting Skills and Techniques course and the IntegriClaim eBook. In addition, students can enroll in Xactimate training offered by American International Technical Institute's (AITech).
"Since CAT adjusting tends to be seasonal, many adjusters need a way to brush up on the skills needed to do it successfully" says Scott Hutton, Training Director for MindCross Training, the company that created WeTrainAdjusters. "Adjusters can take our Catastrophe Adjusting course to get the basic information they need. Then, if the need technical training in Xactimate and IntegriClaim, they have the option to take either or both of those courses as well".
The Xactimate training offered by AITech is classroom based training that takes place at their Florida and Georgia facilities. Class sizes are limited, and all students are pre-interviewed prior to enrolling.
"For adjusters that aren't sure if they want to do CAT adjusting, we offer our Introduction to Catastrophe Adjusting course" adds Hutton. "The course gives an overview of what CAT adjusting involves and will help students determine if they want to dive into it or not".
Companies and individuals interested in the Hurricane JumpStart program or other courses offered by WeTrainAdjusters can visit their website or contact them directly at 304.725.2617. Students should use coupon code jumpstart2012 when they checkout to get the discount. For Xactimate training, students need to contact WeTrainAdjusters for information on how to enroll.
About WeTrainAdjusters
WeTrainAdjusters is an insurance-focused area of MindCross Training. Founded in 2001, MindCross Training is a training development company focused on providing various types of cost-effective training and training services. MindCross is currently working with partners in the insurance industry to provide adjusters with the best training available. MindCross is an authorized Continuing Education (CE) provider in Texas and Florida. Additional information can be found at mindcross.com .
About AITech
The American International Technical Institute specializes by offering adult career education classes primarily focusing on the residential housing industry. The P&C insurance adjuster program has grown to be their number one program. While the school focuses on the Southeastern U.S., students from across the country seek out the school. Florida students are offered "ride alongs" with experienced field adjusters as part of the training program.