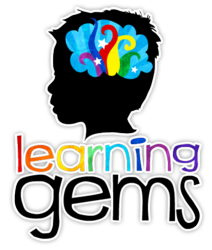 Portage, MI (PRWEB) August 29, 2012
Learning Gems is quickly making a name for themselves in the world of educational apps for kids. In the past year Learning Gems has created 11 educational apps for children, with many more to come soon. Educational apps have been on the rise lately with parents realizing they can help their children learn in all different types of settings, such as a waiting room or on long car rides.
Learning Gems' apps include subjects of math, counting, spelling, shapes and colors. Their two newest apps are flash cards. Flash Cards-Preschool has multiple sets of flashcards, 130 cards to be exact, to help children practice. This is geared towards preschool aged children but is great references to kindergarteners. Flash Cards-Preschool features colorful graphics that please toddlers and preschoolers' eyes. They choose from multiple sets of categories. Simply tap on the screen to get the answer while both audio and a typed out version of the word is displayed. Use the "Shuffle" option to make it different each time a new game is played.
Their second most recent app is for children and adults looking to start understanding a foreign language. Learning Gems' Flash Cards- Spanish 1 teaches children and adults common, basic words in Spanish. These flash cards incorporate introduce the Spanish language in both Spanish and English. Similar to Flash Cards- Preschool, tap the screen for an audio answer, in addition to the word spelled in English and Spanish.
Learning Gems aims to make learning fun. Many can find learning easier through visual stimulation. Children can have fun learning the basics of counting money or the basics of addition and subtraction with learning apps available on iPads and smart phones. Learning Gems is comprised of school teachers, programmers and graphic designers wanting to make learning easy and fun for kids. They welcome new ideas for educational apps. Parents find these apps a helpful way to kick start learning.
For more information on Learning Gems, visit their website of http://www.learninggems.com.