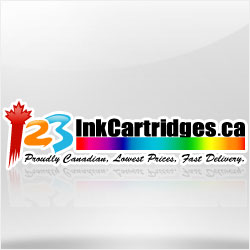 Montreal, Quebec (PRWEB) August 28, 2012
The 123inkcartridges.ca online supplier for the printer and computer accessories has just made an announcement about the inclusion of the desktop accessories to the huge list of its products. The better part of this announcement is that, the company's consumers will be able to find these products at the same discount rates that they are used to. The company began to expand its stock capacity in order to ensure that; it is able to meet the growing demand for the named products. It is also happy to have recently added the desktop accessories to its broad product chain.
The 123inkcartidge.ca online supplier of the printer as well as computer accessories is continuing to dominate in this market. The consumers that visit the company's store are required to fill in order forms whenever they request for orders. These forms are then sent to the various shopping outlets in the United States, where the individual can be able to collect their product. The company is pleased to announce that it has been experiencing significant growth in its sales and has also included the desktop accessories to its product pool.
This online supplier company which s based in Montreal has various storage facilities. These facilities are meant to ensure that the company is able to meet the consumer demand as well as hold new orders. This firm is also dedicated to ensure that they avail quality products to its consumers at the lowest possible market price. They also target to meet the consumer expectations. This has been well handled by the fully equipped company staff who ensure that, the consumers do not encounter any difficulties whenever shopping in the company's outlets. The 123inkcartriidge.ca company has also been able to provide quality products to its consumers at convenient prices. The recent inclusion of the desktop accessories was meant to ensure that the company has the capacity to meet the growing demand for these products in the competitive market.
Consumers can be able to order for these products through http://www.123inkcartridges.ca/computers-and-parts/Desktop-Accessories.html. They can also be able to have a look at the products that they require through this website. This site plays a role as it, notifies the consumers about the products that are in stock before making a purchase.
A bit of information about the 123inkcartride.ca online supplier
The company started with the aim of providing ink printers as well as toner cartridges to the consumers. It also has the idea of making these products available to the consumers at considerable prices. The growing demand for these products led to the expansion of the company in the same dimension. The firm also has various shopping outlets in Canada as well as storage facilities to accommodate the product stock as well as new orders.