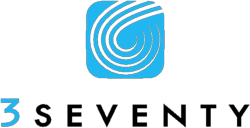 The days of non-integrated mobile campaigns are over and now restaurants are looking for mobile experts
Austin, Texas (PRWEB) August 31, 2012
3Seventy, a leading provider of mobile engagement solutions, recently released a whitepaper entitled "Critical Mobile Ingredients: A Strategic Approach to Mobile Marketing for Restaurants." To be used as a guideline for restaurants to understand the critical ingredients of what constructs a strategic vision for mobile marketing.
There has been a drastic shift in consumer behavior in regards to gathering information and making purchasing decisions. Consumers are relying less on their PCs and more on their mobile devices to perform information searches. This trend is visible across all industries but is most evident in the way service based industries, such as restaurants, interact with their consumers.
Marketers are aware that the time is now for mobile and it's no longer a nice to have but a must have. Restaurants are at a cross roads, they have either run one off mobile campaigns or have yet to get started. The drawbacks of doing mobile without a mobile expert are it can incite overspending, is time consuming and/or can result in small databases. The free case study provides restaurants with guidance on how to get started in areas such as:

Integrating mobile into your traditional marketing budget
Increasing traffic into your restaurant
Developing a mobile website that utilizes design and development standards and best practices
Learning why one way SMS is a dying breed
"We've seen a major shift in restaurants in the last 6 months, the days of non-integrated mobile campaigns are over and now restaurants are looking for mobile experts to define their mobile strategy and campaigns for quick success. " said Carrie Chitsey, Founder and CEO of 3Seventy.
Download a copy of the free case study here. Contact 3Seventy for pricing that includes unlimited texting for each location. Mention restaurant case study for limited time pricing through the month of September.
About 3Seventy
3Seventy is a full service mobile marketing solution provider. 3Seventy's award-winning solutions allow clients to interact with their consumers by mobile channel of choice all within one easy-to-use platform. 3Seventy works with leading companies such as Hewlett-Packard, A&W, Caribou Coffee, AT&T, Nestle, Fritos Lay and Mood Media along with many software integration partners, advertising agencies and media partners. http://www.3seventy.com