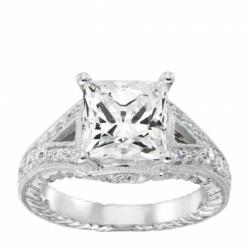 Customers can use this coupon code SAVE20NOW to purchase items online at www.diamondnexus.com
(PRWEB) August 30, 2012
Diamond Nexus is offering a tremendous discount on all merchandise on their website using coupon code SAVE20NOW, which saves customers 20% off almost anything on the site.
"Customers can use this coupon code SAVE20NOW to purchase items online at http://www.diamondnexus.com. This is a great opportunity to purchase that special engagement ring or matching band and save quite a bit of cash," commented Jennifer London, Social Media Coordinator.
"For those customers who are already tackling their holiday shopping, this is also a wonderful time to start picking up some jewelry wardrobe must-haves like classic stud earrings and elegant solitaire stone pendants," said London.
"Customers can visit the Diamond Nexus Facebook page at http://www.facebook.com/diamondnexus with any questions about the sale. We welcome everyone to come "Like" our page and start to also get in on the early bird specials like pre-notification of E-Steals sales and other specials," London stated.
The Flash Sale begins on Aug.30th at 8am CST and ends on Aug.31st at 9pm CST. Not included in the sale are clearance items, Dreambook pieces, E-Steals and Nexus Design Studio custom orders.
Diamond Nexus was founded in 2004 with the purpose of bringing to the public the powerful benefits of the lab-created diamond simulant revolution. They have over 250,000 customers worldwide that have awarded them an "A+" rating with the BBB, and are the ninth largest online jewelry retailer in America according to the 2011 IR500 list. For two years in a row brides from The Knot have selected them as their Best of Jeweler. Diamond Nexus currently has two retail locations: their flagship store at Woodfield Mall in suburban Chicago, Illinois, and a second store at Mayfair Mall in Milwaukee, Wisconsin. In 2009 the company was named the official jeweler and crown maker of the Miss Universe Organization as part of NBC/Universal's "Green is Universal" environmental initiative.