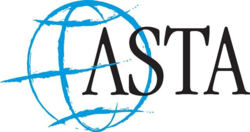 Although other industries have been reaching out to Hispanic Market, the tourism industry has not done so in force, until now.
Los Angeles, CA (PRWEB) August 29, 2012
The American Society of Travel Agents (ASTA) and the National Tour Association (NTA) have joined forces to tap into the huge, but untapped, Hispanic travel market in the United States.
Purchasing power of Hispanics has been forecasted to grow from $1 trillion in 2010 to $1.5 trillion in 2015. "Hispanics are the fastest growing ethnic segment expected to grow 167% from 2010 to 2050, compared to 42% for the total population" , as per The Hispanic Market Imperative State of the Hispanic Consumer Nielsen Report, April 2012.
"Although other industries have been reaching out to this important group, the tourism industry has not done so in force, until now", Olga Ramudo, Chairwoman of the joint committee, which includes members of both ASTA and NTA, said. Ramudo is the President and CEO of Express Travel, one of the top 200 Hispanic companies in the nation and a member of the U.S. Travel Tourism and Advisory Board
The goal of this effort is to get more Hispanics traveling and at the same time, create jobs within the industry. When Hispanics travel, they do so in large numbers accompanied by family and friends. They are also known for their large spending habits. If targeted as such, this effort could have a great impact on the economy.
ASTA's trade show in Los Angeles, to be held from September 6th through the 9th ,include a panel titled "25 Reasons why Hispanics are important in growing your travel business". Speakers at the panel are Gerry Fernandez, President and Founder of Food Service and Hospitality Alliance; Laura Rodriguez Verbera President & CEO of Marina Tours and Travel; Laura Mandala CEO of Mandala Research and Kirk Whisler, President of Western Publication Research. An educational certification program highlighting the cultural and purchasing differences has been developed and will be introduced at the same time.
The first Hispanic Caucus meeting will take place on Saturday, September 8th from 4 to 5:30 pm featuring Glenn Llopis, CEO of the Center for Hispanic Leadership. Mr. Llopis has been featured in Telemundo, CNN, Fox, ABC, NBC and Univision among others. He is also a contributing writer for Forbes, Huffington Post and the Harvard Business Review. The purpose of the Caucus is to find a home for Hispanic tourism companies as well as to market travel to the Hispanic population in the nation.
Follow up Caucus meeting and Seminar will take place during NTA's Travel Exchange and Convention to be held January 20 – 24, 2013 in Orlando, Florida
###
For further information please contact Olga Ramudo at oramudo@expresstravelus.com