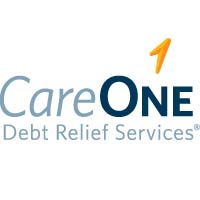 Winning this prestigious award is quite an honor. It's a tremendous feeling to be recognized for a job I enjoy so much that it barely feels like work.
Columbia, MD (PRWEB) August 30, 2012
Celebrating the passion and dedication of its employees, CareOne Services Inc. is proud to announce 2012 first and second quarter Circle of Excellence winners. CareOne Services Inc. Corporation is committed to helping consumers get out of debt and better manage their money. Headquartered in Columbia, MD, CareOne employs a staff of almost 550 team members who are dedicated to developing innovative and effective financial solutions powered by cutting-edge technology to help their clients The Circle of Excellence Program, in which all CareOne employees are eligible to participate, allows employees from every department an opportunity to be honored for their commitment to core values; integrity, teamwork, respect, learning and development, service to others and innovation.
Since its inception in 2007, Circle of Excellence awards are based on employee performance and their contributions to the success of the organization. Winners are chosen through a comprehensive nomination and review process.
Circle of Excellence winners hail from across the US as CareOne Services Inc. employs both virtual and on-site employees. CareOne employees are both humbled and honored with Circle of Excellence awards.
"I am very humbled and grateful. CareOne has been great to me, not only in a business expect but personal as well; I've built a lot of great relationships with this great company," Jermaine Stancil, Creditor Negotiator, PA.
Chris K. Solutions Sales Manager Columbia, MD says, "I am very humbled receiving this award because I couldn't have achieved it without the great efforts of my team and peers surrounding me. I am also extremely proud because working in the Solution's department, this accomplishment means that we were able to help many folks begin their journey of becoming debt free. CareOne is an industry leader, with very caring and empathetic team members willing to do anything to help our customers. You can't get much better than that!"
"My professional goal is to be the very best at what I do. The Circle of Excellence means that for a period of time I performed at the highest level and I am privileged enough to work for a company that recognizes it," Ryan Stottlemire, Creditor Negotiator, TN.
Dyne Mitchem, Customer Care Associate, FL, "I had returned from vacation and when I was catching up on my email, I saw the "congratulations" and had to re-read it. Much to my surprise, I had won the Circle of Excellence award for the 2nd quarter. It's an honor that is indescribable because it was so unexpected and rewarding to be recognized by management for my contributions to the goals of CareOne"
"I think the COE award is an excellent motivator CareOne provides that encourages its employees to go the extra-mile in helping clients obtain great success in their program," Joe Siribandan, Creditor Negotiator, CA.
"Winning this prestigious award is quite an honor. It's a tremendous feeling to be recognized for a job I enjoy so much that it barely feels like work," Nadine Fish, Solutions Coach, AZ.
As CareOne continues to create a culture of success and strives for growth through innovation and increased customer satisfaction, they look forward to celebrating the award recipients, from all over the U.S., The COE winners best personify the care in CareOne.
CareOne providers represent the nation's largest brand of debt relief services with over 5 million people helped to date. CareOne founder, Bernie Dancel, and many CareOne employees know what being in debt is like and are proud to offer a second chance to those struggling with debt. It is this foundation of shared experience that sets CareOne apart from the rest of the debt relief industry. CareOne knows what being in debt feels like, and more importantly, what it takes to get out. Visit CareOne at http://www.CareOneCredit.com for more information about the company and services.