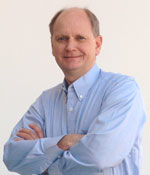 Alternative minimum tax is going to be a big factor in taxes this year for people who have ignored the alternative minimum tax in years past
Siesta Key, FL (PRWEB) August 29, 2012
LLC Operating Agreement Is a Key to Lowering Alternative Minimum Tax Exposure
"Alternative minimum tax is going to be a big factor in taxes this year for people who have ignored the alternative minimum tax in years past," according to Hal Rosen, Salt Lake City CPA. "One tax tip that will help control a tax payer's exposure to the alternative minimum tax is to have an LLC with a well-designed LLC Operating Agreement," he added.
IRS Code Section 55(d)(1) adjusts the alternative minimum tax or "AMT" exemption amounts down. For example, a married couple in 2011 filing jointly had an AMT exemption level of $74,450. In 2012, their AMT exemption amount drops to $45,000.
A lower exemption level means more people will be subject to the alternative minimum tax calculations. The AMT calculations are independent and in addition to the standard income tax calculations. There are two tax brackets that apply to AMT calculations.
On any amount above the $45,000 exemption amount a minimum tax of 26% will be charged on all income up to $175,000, and then 28% above that.
"People are going to be shocked when they get their tax bill next April," says Lee R. Phillips, attorney and CEO of LegaLees Corporation. LegaLees Corporation has just released ten tax tips that people can really use to cut their taxes, he noted.
"There are a few tax tips that will help on a personal level, but there isn't a lot that a person can do to drop their income below the alternative minimum tax exemption amount. However, if the tax payer has a small company, such as an LLC, tax laws applied to the company can be used to lower the tax payer's income and possibly avoid the AMT altogether," said Phillips.
For example, if an employer reimburses an employee for per diem or other business expenses, that is tax free income to the employee. If the person were to incur those expenses directly, they would be added back into the person's income for AMT calculations.
"A small business allows the owner to become an employee of the business, and where the business is closely controlled, a whole new set of tax tips open up to the business owner. The employee relationship certainly doesn't have to be a full time relationship," Phillips pointed out.
"The business owner's ability to take advantage of the tax tips offered by LegaLees Corporation will depend to a great degree on how the LLC Operating Agreement is written. The operating agreement authorizes the company to take advantages of tax laws, if the owner writes that authorization into the LLC Operating Agreement," he said.
An LLC Operating Agreement is the internal document that lays out the rules of operation for an LLC. It is a document that isn't filed with the state, but held internally in the company files.
"The LLC Operating Agreement is something the IRS and the courts will refer to when there is an audit or a lawsuit involving the LLC, said Rosen. The good news is, the business owner gets to write the LLC Operating Agreement and can write it so that it gives them maximum tax benefits," he said.
Since the alternative minimum tax exemptions have been lowered, more people will be affected this year by the alternative minimum tax calculations, and tax tips directed at lowering their alternative minimum tax exposure are more important than ever.
Those looking for LLC Operating Agreement visit http://www.llcwizard.com
For those looking to download an LLC Operating Agreement should go here.