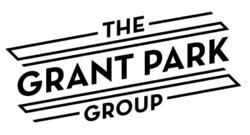 Chicago, IL (PRWEB) August 29, 2012
Grant Park Group, LLC is proud to announce the launch of its Chicago-based nonprofit consultancy. The Grant Park Group advises regional and national clients on development strategy, marketing, and operations. With a 21st-century approach grounded in organic collaboration, holistic perspective, and sustainable improvement, the firm delivers solutions team-crafted by its five founding partners – strategists and practitioners steeped in a century of real-world experience.
"The more forward-looking nonprofits become, the better their missions are met long-term. Grant Park Group was formed to guide organizations through today's increasingly complex social and business ecosystem," says GPG partner Kim Clement. "This new operating reality, driven by everything from social media to sharp changes in donor expectations, presents unprecedented challenges and opportunities. 'Open system' approaches to planning, fundraising, and organizational development are no longer optional – they're a strategic imperative. By focusing squarely on the flexibility, resource sensitivity, and continuous innovation demanded of modern nonprofits, we are filling needs unmet by many larger consultancies."
Grant Park Group provides counsel in the areas of campaign and major gift strategy; corporate and foundation engagement; community development and messaging; integrated marketing and digital strategy; development support services; resource allocation; and organizational assessment. The firm's success is predicated on identifying, allocating, and leveraging each client's resources – including those invested in consulting services – in a manner conducive to long-term success.
"Grant Park Group's founding partners are real pros," states Chicago philanthropist Marcia Lazar. "Their unique, enthusiastic approach truly reflects 'energizing philanthropy.'"
For more information on Grant Park Group, LLC and the firm's position on boring consultants, visit their website at http://www.grantparkgroup.com.
About Grant Park Group, LLC
Chicago-based Grant Park Group, LLC (GPG) is an independent, development-focused nonprofit consultancy. Founded in 2012 to help mission-driven organizations thrive in an era of rapid change, GPG is dedicated to enhancing client performance in areas ranging from campaign planning to communications strategy to internal operations. Our overarching goal is to help identify, optimize, allocate, and leverage each client's resources – including those invested in consulting services – in the manner most conducive to long-term success. Together, we and our clients are rewriting the rules of development and energizing philanthropy.
# # #
Contact:
Kim Clement
Grant Park Group, LLC
Kim(at)GrantParkGroup(dot)com
(773) 800-1474