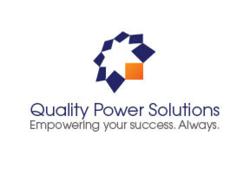 Madison, WI (PRWEB) August 29, 2012
Quality Power Solutions was founded in 2002 by Brian Loken. Brian has spent the last 25+ years in the power quality field providing customers with solutions for their mission critical environments. Along with Brian's field experience, he is a Certified Power Quality (CPQ) Professional. Seven years prior to founding Quality Power Solutions, Brian worked for IBM managing large projects. During his time with IBM, Brian designed, built and consolidated several data centers.
Quality Power Solutions' first office was located in an old warehouse on Main Street in Sun Prairie. The new facility is the third location since the company's inception and is able to house a full line of equipment and parts for its customer base. In addition, the larger space houses a new and improved Test Bay which allows thorough testing of all parts and equipment. This Test Bay also serves as a training facility for the company's Technicians. The company's new address is 5718 Manufacturers Drive, Madison, WI, 53704.
Quality Power Solutions' Mission involves building a customer relationship that is based on superior service, best of breed products, engineering turnkey solutions, and data center design that provides the customer with the highest level of availability, functionality and durability for their mission critical environment. The customers and suppliers are treated with integrity, fairness and respect to continually deserve their leadership position in the industry. Quality Power Solutions- Empowering Your Success. Always.