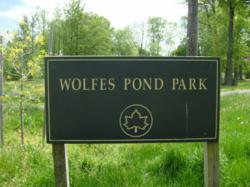 In the past, plans and studies of Staten Island's storm vulnerability have been funded, but unfortunately, not followed through.
Staten Island, New York (PRWEB) August 29, 2012
Media Coverage Requested: Wednesday, August 29, 2012, 6:00 EDT Location: Holten Avenue. and Wilbur Street, Park Side in Princes Bay, Staten Island. Candidate will be available for Q&A following event. Local Princes Bay residents are attending.
Assembly Candidate Anthony Mascolo calls on Federal, State and Local officials to set timetable for the reconstruction of Wolfe's Pond Berm and establish storm surge mitigation task force.
Upon election, Candidate Mascolo will establish emergency funding to look at storm surge flood management plans and implement a coastal flood threat task force with defined plans for infrastructure improvements to protect New York State's most vulnerable coastline, the South Shore of Staten Island.
Over several decades, several major storms ravaged the Staten Island coastline. Unfortunately, the latest major storm, Hurricane Irene, did significant damage to one Staten Island's freshwater ponds. While we applaud the funding of a restoration of the berm, a timeline and accountability for the process of its restoration need to be at the forefront of the plan.
In the past, plans and studies of Staten Island's coastal storm vulnerability have been funded, but unfortunately not followed through.
Anthony Mascolo stated, "In 1992, the federal government, through the Army Corps of Engineers, began to conduct a substantial study of the vulnerability of Staten Island's south-facing shore. There was emergency funding for a temporary seawall to be placed in Oakwood. This was to be considered a temporary solution to a long-standing problem in the eyes of the army corps of engineers."
The temporary seawall was considered a Band-Aid that had a shelf life of approximately seven years, and now stands in ruins. After a quarter-century of neglect, the seawall's deteriorated state and the lack of interest from our local elected officials expose the neighborhood and critical infrastructure, like the Oakwood Sewage Treatment Plant, at a substantial risk of storm surge damage.
With the exception of an emergency berm--which is now nearly completely destroyed--and a study that was supposed to be completed over a decade ago that remained unfunded for nearly two decades, there has been a real disconnect between the actual funding and the actual implementation of a viable plan for real progress on coastal storm management. And as a result, the South Shore of Staten Island has been denied protection. Only by good fortune, has there not been a devastation of incredible proportions. It was close last year with Hurricane Irene. It should have set off warning bells. ( the word funding and the act of implementation showing real progress on coastal storm management matters are severely amiss.). Yet another year went by until only recently with the appearance of informative articles from the local paper, the Staten Island Advance, that some awakening has occurred. Continued funding and a realistic implementation plan is still needed Sen. Schumer is on the right track but needs the support of the local and federal officials to complete the job.
In the incidence of Wolfe's Pond Park, past storm damage is changing the environmental conditions and aesthetic quality of the area. Furthermore, the Wolfe's Pond damage may expose other significant storm surge threats to Staten Island's South Shore allowing a storm surge to travel further inward and spread out in an ever increasing circle of damage and destruction.
Anthony Mascolo stated, "Coastal Storm Risks on Staten Island are routinely and alarmingly ignored. While these weather related events are rare, the consequences of ignorance can and will be catastrophic--not only to residents, homes, businesses and critical infrastructure, but to the natural environments and habitats like Wolfe's Pond Park and other South Shore natural areas that residents currently enjoy."
Every measure, even legislation, if necessary, must be taken to preserve and protect the property, lives, and quality of life of Staten Island's South Shore residents--not just for today, but for future generations of South Shore residents.
For more information about the candidate, please see http://www.votemascolo.com
Contact: Anthony Licciardello (718) 924-4856