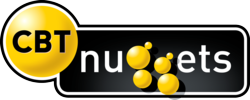 Eugene, OR (PRWEB) August 30, 2012
Introducing CompTIA Healthcare IT Technician, a new training series from CBT Nuggets. If you want to get started – or get ahead – in the rapidly growing healthcare IT field, you won't want to miss this series. Learn about the intricacies of healthcare regulations, plus the unique organizational behavior, IT operations and security concerns of the healthcare world.
This innovative series is led by trainer and security expert Michael Shannon, one of the first people in the country to earn HIPAA Security Specialist certification.
"I'm confident that this will be the absolute best training for the burgeoning healthcare IT technician, as well as the CompTIA certification candidate," Michael said. "This series has a fantastic blend of terminology, technology, and real-world examples. It was extremely satisfying to produce, especially as I was able to interface with so many different HIT professionals and harness their valuable opinions and expertise."