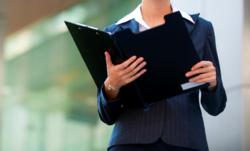 I know I may be biased on the topic, since I am, in fact, a Wedding Planner, but hiring a Planner on the onset before any deposits have been paid is the smartest decision you can make in the planning process.
Delray Beach, FL (PRWEB) August 30, 2012
He finally popped the question. And after the happy bride-to-be has stared at her ring for hours, called every friend she has, ordered every wedding magazine on the market, updated her Facebook status and tweeted to the world… now what? Florida Wedding Planner, Kiss the Planner proudly announces the next step to take after dispelling the many myths and false notions of the Wedding Planner.
Myth Numero Uno: Wedding Planners don't let a bride have her own vision. They choose things according to their own personality.
Wedding Planners work with their clients every step of the way to make sure it is their client's vision that is being brought to life. A good Planner will want a client's day to be just that, theirs. If a client needs help in finding that vision, then by all means, that too is the role of the Planner. Florida wedding planner, Aviva Samuels of Kiss the Planner, advises clients to bring as much vision as they can, which allows for her to best understand her clients thoroughly and guide them appropriately. She then is able to fill it in the gaps, as needed, and all fitting within the client's vision.
In order to save money, it's best for a client to do it all themselves. Myth, myth, myth!
True, there is a cost associated with hiring a Wedding Planner. However, a good Planner is also able to save his or her client money in areas they didn't think possible. With years of experience in negotiating contracts, that experience will assure that the client gets the most bang for their buck. Furthermore, the relationships that the Planner has developed with those vendors and the repeat business that those Planners offer, can amount to quote a bit of savings. It is altogether possible that the money that one would spend on a Planner, may equal the money they would have overspent in other places.
Some brides may hold onto the notion that she is too much of a diva and that no one would be able to work with her. Not true!
Well, maybe she is a diva, but a professional Planner can work with anyone. And they probably already have. Even the sweetest of girls can turn into a bridezilla during those stressful months, but a good Wedding Planner knows how to handle a hearty bridezilla flare-up and not take it personally. Aviva Samuels explains that tensions are high mainly because the client feels responsible for everyone's happiness. She may have family that travels from far away, friends that are difficult to impress, or a groom that would have rather chosen the down payment on a house. That's a lot of pressure, especially balancing that with her own dreams and desires. That's the understanding that any professional Planner can support.
A Wedding Planner is only neccasary when the wedding is going to be extravagant. A resounding "false"!
Wedding Planners don't only order roses by the thousands, or plan weddings for a guest list in the hundreds. They can do whatever it is that their client needs and can be invaluable for any type of affair, big or small. There are a lot of steps in the planning process that are the same, no matter how simple or how elaborate and having a Wedding Planner to narrow down the choices, place everything in perspective and handle the nearly endless amount of details can obviously help ease the stress, reduce time involved and leave everyone involved feeling relaxed about the big day.
Bottom line? If bride and groom are looking for less stress, someone with which to bounce ideas, a helping hand, an organizer, a visionary, confidante and friend, then look to a Planner. A decision that bride and groom will likely feel was one of the best decisions they ever made, short of choosing each other.
Florida Wedding Planner, Aviva Samuels from Kiss the Planner has been helping clients with wedding and other special events for nearly 15 years in the South Florida market. Aviva takes pride in playing such an important role her client's lives and would be honored to help you plan your wedding or special event. For more information go to http://www.kisstheplanner.com