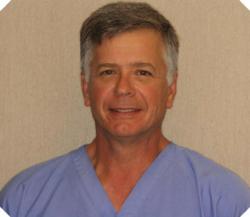 Corpus Christi, TX (PRWEB) August 29, 2012
Tilman Richards, DDS, utilizes dental veneers to aid patients that are looking for a better smile. As a dentist in Corpus Christi, Dr. Richards sees many patients that are not as happy about their smiles as they would like to be. When teeth get chipped by accident, worn down by grinding, or discolored and stained, it can make it embarrassing for a person to smile. Using veneers for teeth whitening, or to give teeth a size and shape that is more pleasing in the mouth, is an excellent method of improving a smile.
The porcelain veneers are very thin wafers of porcelain that is tooth colored and are designed to be bonded or attached to the front of the tooth. These can change the look of the tooth in size, shape, color or length. Porcelain is very stain-resistant and reflects light in much the same way a natural tooth does, which is why it works so well as a veneer. Once the veneer is bonded, it is very difficult to tell it apart from a natural tooth.
There are usually three visits to the dentist in Corpus Christi, Dr. Richards, in conjunction with getting veneers. First is a consultation so that the doctor can determine whether veneers are a good option, and to discuss the results that are desired. Next is an appointment to get the teeth ready to accept the veneers. During this visit, a small amount of enamel must be removed from the front of the tooth or teeth that are being fixed. Impressions are taken so that the veneers can be sized correctly. At the third visit the veneers are carefully placed and adjusted before they are bonded to the surfaces of the teeth.
Patients who have worn enamel, uneven teeth chips, gaps or permanent stains on teeth are good candidates for veneers. Whether one is interested in teeth whitening or making teeth look better overall, veneers are an excellent option. To learn more, visit corpus-christi-dentist.com.
Tilman Richards, DDS is a general practice offering patients personalized dental care for Corpus Christi, TX since 1984. Dr. Richards graduated with honors from Sam Houston State University with a Bachelor of Science in biology, and he attended Baylor Dental School in Dallas where he received his degree as a doctor of dental surgery. He is also a member of the American Dental Association, Texas Dental Association and Nueces Valley District Dental Society. Dr. Richards is part of one percent of dental professionals providing the most recent FDA cleared laser procedure for gum disease and periodontal treatment. To learn more about Tilman Richadrds, DDS and their dental services visit their website at http://www.corpus-christi-dentist.com and call (361) 238-2373.