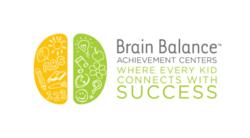 "Parents and schools are struggling with an epidemic rise of disorders such as ADD/ADHD, Dyslexia and Processing Disorder, said Dr. Azzolino, director of Brain Balance SF
San Francisco, CA (PRWEB) August 29, 2012
One of the leading specialists in assessing and treating neurobehavioral disorders in children, Dr. Robert Melillo, creator of the Brain Balance Program® and author of Disconnected Kids, will discuss childhood neurobehavioral disorders from a brain-based perspective. Dr. Melillo will explain Functional Disconnection Syndrome and how it contributes to these disorders in a presentation to Bay Area parents and professionals. He will also share how the Brain Balance Program has made a monumental difference in the lives of children and families dealing with these challenges.
Dr. Melillo is an internationally recognized author, professor, researcher, and clinician in the areas of chiropractic neurology, rehabilitation, neuropsychology and neurobehavioral disorders in children that has been helping children overcome learning disabilities for more than 20 years. His ground breaking applications of neurophysiology have revolutionized the understanding of the nature of these disorders and most importantly – how to correct them. Besides Dr. Melillo's best seller Disconnected Kids, he has authored the first text book of its kind – Neurobehavioral Disorders of Childhood, an Evolutionary Perspective; Reconnected Kids; and his soon-to-be-released book, Autism Explained, What the Science Reveals About the Autism Epidemic – How We Got Here, and What Parents Can Do Now.
According to Dr. Sergio Azzolino, Executive Director of Brain Balance of San Francisco and Founder of Azzolino Chiropractic Neurology, "Parents and schools are struggling with an epidemic rise of disorders such as ADD/ADHD, Dyslexia and Processing Disorders, Asperger's, Autism." He states that these disorders involve an imbalance in the connections within the hemispheres of a child's brain. This brain imbalance is called a Functional Disconnection.
The Brain Balance assessment includes a detailed evaluation of various academic, cognitive functions along with motor and sensory functions such as visual processing, auditory processing, motor planning and timing, fine and gross motor skills, balance and coordination. All results are charted against age and developmental standards to determine if there are deficits in how the child's brain is utilizing sensory input and motor output.
After completing a comprehensive assessment of a child's brain and body function, the Brain Balance team determines if there are specific areas of weakness and then creates an individually customized sensory-motor, and cognitive program as well as a nutritional assessment and recommendations aimed at correcting the imbalance and improving function, which reduces or eliminates negative behaviors and symptoms associated with these disorders.
Dr. Azzolino states that "While many pharmaceutical and educational approaches are focused on reducing symptoms or teaching parents and children how to cope, Brain Balance focuses on correcting the underlying weakness."
Sensory-motor and academic exercises specific to the child's weaknesses, plus nutritional recommendations, round out the program of three hourly sessions for 12-weeks to achieve age-appropriate success.
EDITORS NOTE: Dr. Melillo's presentation will be given at the Jewish Community Center, 3200 California Street on Tuesday, September 11, 2012.The lecture is from 7-9pm. Admission is free and open to the public. For more information and to RSVP, please contact Diana Levey at 415-213-1760.
The Brain Balance Achievement Center of San Francisco, CA is located at 3380 Geary Boulevard and can be reached directly at 415-213-1760 or visit http://www.brainbalancecenters.com/center-locator/.
ABOUT BRAIN BALANCE ACHIEVEMENT CENTERS
Brain Balance Achievement Centers offer the Brain Balance Program® in 44 locations nationwide. The Brain Balance Program is an individualized and comprehensive approach to helping children with neurobehavioral and learning difficulties surmount their unique challenges. For over a decade, this proprietary, non-medical program has been highly successful in helping children reach their physical, social/behavioral and academic potential. Brain Balance Achievement Centers work with children who suffer with ADD/ADHD, learning disorders, dyslexia, obsessive-compulsive disorder (OCD), Tourette's, Asperger's and Autism Spectrum Disorders. For more information, visit http://www.brainbalancecenters.com.
# # #