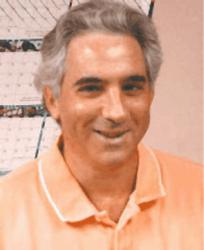 Larry's story is inspirational, and we knew we had to share it.
Schenectady, NY (PRWEB) August 30, 2012
On Monday, September 3, RSC Your College Prep Expert concludes its weekly blog series on the impact high college tuition and student loans are having on families with a post on the financial aid struggles that led to the company's founding. The blog post, titled "How One Family's Financial Aid Struggles Helped Thousands More Pay for College," will post at 9 am Eastern Time on RSC's Knowledge Bound blog.
In 1990, RSC founder Larry Schechter learned that his sister-in-law failed to fill out her financial aid forms on time and received no aid her sophomore year of college. This led Larry, already a successful small businessman, to examine the federal forms. He realized that people needed help. This was the beginning of the RSC program that has since helped tens of thousands of families prepare and pay for college.
"We've been pleased by the response to the blog series," says John Braat, Executive Director of Student Enrollment. "Stories about families in difficult situations who got great financial give others hope that they can do it, too."
The previous six blog posts are among the company's most-read summer blogs. Each focuses on a different family, explaining how they managed to map out a path to college using the RSC program. Articles are filled with financial aid facts highlighting each family's unique problems, from being a first-generation college student to overcoming poor high-school guidance and bad financial aid strategies.
"It was fascinating to go back and look at how our program helped these students get much better financial aid," says John Briggs, Communications Director and author of each post. "You can just feel their joy at being able to afford college when many of them had all but given up."
The series began July 23 and concludes after seven posts.
"Larry's story, like the others, is inspirational," says Maura Kastberg, Executive Director of Student Services, "and we knew we had to share it to let families know that we understand what they're going through when it comes to paying for college."
RSC Your College Prep and Financial Aid Expert is an innovator in on-demand college prep. Their program prepares students for college and career through extensive college research, SAT & ACT prep, comprehensive financial aid forms and paperwork services, and much more. To learn more about RSC's unique approach to college prep, visit CollegePrepExpert.com or get updates at Twitter.com/rsccollegeprep.