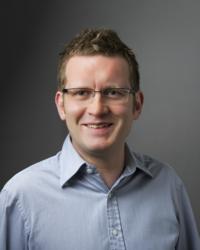 "Having engineers such as Ben on board ensures our team is providing the highest quality service and support possible."
Martin Bonsoir, European Applications Engineering Manager
Beaverton, OR (PRWEB) August 29, 2012
Biamp Systems, a leading provider of innovative, networked media systems, today announced Ben Wilmot as the company's newest European Applications Engineer, based out of London. In his new role, Ben will report to Martin Bonsoir, Biamp's European Applications Engineering Manager, and will be responsible for assisting with technical support tasks including system design assistance, troubleshooting system issues and providing customer training.
"Biamp is committed to the global support of our partners and customers," said Martin Bonsoir, European Applications Engineering Manager, Biamp Systems. "Having engineers such as Ben on board ensures our team is providing the highest quality service and support possible. He brings a wealth of industry experience and a passion for quality sound and excellent customer service."
Wilmot brings more than 14 years worth of experience in the AV industry, primarily with digital signal processing (DSP) products. Prior to Biamp, Wilmot worked at Harman International as an Applications Engineer, Europe Middle East Africa (EMEA). In this role, Wilmot was responsible for business development and support for distributors in the EMEA region. Wilmot also served as the EMEA representative for the Harman Safety Standards Working Group and conducted customer/training sessions. Prior to this, Wilmot served as MediaMatrix Systems Consultant at Peavey Electronics LTD, and held various roles at BSS Audio ranging from Software QA Engineer to Systems Group Engineer. Wilmot has also spent several years as a freelance DSP specialist and system integrator.
"Music and sound are lifelong passions of mine, so working for a company such as Biamp that shares that ongoing love of and commitment to superior audio is a great opportunity," said Wilmot. "I'm excited to join a team that shares my commitment to the industry."
About Biamp Systems
Biamp Systems is a leading provider of innovative, networked media systems that power the world's most sophisticated audio/video installations. The company is recognized worldwide for delivering high-quality products and backing each product with a commitment to exceptional customer service.
The award-winning Biamp product suite includes the Tesira® media system for digital audio networking, Audia® Digital Audio Platform, Nexia® digital signal processors, Sona™ AEC algorithm and Vocia® Networked Public Address and Voice Evacuation System. Each has its own specific feature set that can be customized and integrated in a wide range of applications, including corporate boardrooms, conference centers, performing arts venues, courtrooms, hospitals, transportation hubs, campuses and multi-building facilities.
Founded in 1976, Biamp is headquartered in Beaverton, Oregon, USA, with additional engineering operations in Brisbane, Australia. For more information on Biamp, please visit http://www.biamp.com.
###