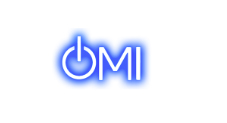 Customers who actively opt-in to receive emails are likely to be highly engaged subscribers ... loyal to the brand.
Los Angeles, CA (PRWEB) August 31, 2012
Outward Media, Inc. (OMI) announced an important policy change regarding deploying only opted-in permission messages for all services including its consumer email appending service.
Opt-in permission messages include a link allowing recipients to "raise their hand" to receive email communications from brands with which they have an existing online or offline relationship. Customers who actively opt-in to receive emails are likely to be highly engaged subscribers, and those who will become long-term and loyal customers to the brand.
"As pioneers in the email marketing space, OMI prides itself on being at the forefront of new technology and best practices in the email industry," said Paula Chiocchi, OMI CEO. "We were one of the first companies to integrate the FCC's Wireless Domain Block list and the DMA's 'Do Not Email' list into our suppression processes. Switching to opt-in permission messages allows leading marketers to leverage their customer databases while ensuring each individual's interests are respected -- and that their communication preferences are observed."
This announcement goes hand-in-hand with OMI's philosophy of consulting with its Clients and the industry to ensure that best practices are used in all direct marketing efforts. "We believe in using highly accurate data along with best practices to improve the ROI of each campaign for our customers," Chiocchi commented. "Opt-in permission-based messaging in email is important to the success of the email ecosystem."
About OMI:
OMI helps companies with effective multi-channel marketing campaigns that maximize business revenues. OMI offers a range of services including its Clean-Send Solution, email deployment services, and multi-channel marketing databases for businesses marketing to both consumers (PeopleFACTZ) and businesses (BizFACTZ). The privately-held company was founded in 1998 and is based in Los Angeles, CA. For more information, please visit out website at http://www.outwardmedia.com.