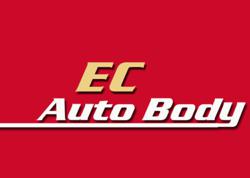 The summer has been busy here in the city of San Francisco, especially in the automotive industry and we have been seeing car owners asking to repair their car and many times customize the car paint job
San Francisco, California (PRWEB) August 28, 2012
EC Auto Body Automotive Repair in San Francisco is announcing end of the summer car paint job in San Francisco.
EC Auto Body located in the city of San Francisco, CA is an auto repair shop that repairs cars, restores classic automobiles, and customizes car paint jobs for all types of automotive vehicles. EC Auto Body San Francisco, California is now offering a summer special deal for car owners in the San Francisco Bay Area.
"The summer has been busy here in the city of San Francisco, especially in the automotive industry and we have been seeing car owners asking to repair their car and many times customers want to customize their cars paint job," stated Nelson Castillo of San Francisco.
In San Francisco, EC Auto Body is a well-respected auto body shop that repairs cars and refinishes automobiles using Standox waterborne paint system. "A lot of time, customers come to our shop and we provide them with a fair and affordable repair estimate for free, but customers also mention to us that they want to have other repairs, and scratches repaired or removed, and sometimes they want to have custom car paint job," stated owner Roberto Castillo of EC Auto Body in San Francisco, CA.
EC Auto Body works to make their customers happy from the very beginning of the repair process, by providing a fair and free estimate for the repairs and also by being flexible enough to accommodate special customers requesting custom automotive paint jobs.
There are many types of automobiles in San Francisco ranging from sedans, coupes, luxury cars, compact cars, hybrid cars, sports utility vehicles, light trucks, heavy duty but one thing that they all have in common is that at one point automobiles in San Francisco will need to be repaired because accidents happen.
EC Auto Body has repaired cars from the Mission Neighborhood, Bayshore Boulevard, Potrero Hill, SOMA neighborhood, Hayes Valley, Bernal Heights, Pacific Heights, Sunset district, Castro District, China Basin, Outer Mission neighborhood, Daly City, and many more areas in the San Francisco Bay Area. However, one thing that remains the same is the top quality automotive repair for all of the customers that bring their car to EC Auto Body.
EC Auto Body is and auto body shop located at 250 Napoleon Street in San Francisco, California and EC Auto body provides auto repair, car collision repair, fender repair and replacement as well as automotive paint refinishing services.