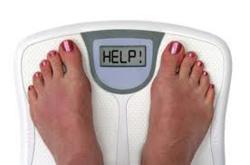 Believe to achieve...Terry Asher
(PRWEB) August 29, 2012
First and foremost, everyone has a different body type... In fact, there are 3 distinct body types and everyone falls into one of these categories:
Body Type #1: These people are born skinny and they can eat all they want without gaining a pound. (They often don't have much muscle mass on them either.) These people usually carry fat mostly in their stomach and are often referred to as "skinny fat."
Body Type #2: Have great muscle tone, broad shoulders, and a narrow waist. These are the "genetically gifted" few who you never see work out, yet they seem to have a great body anyway. The only way these people gain fat is if they eat the wrong foods or consume too many calories.
Body Type #3: Then there is another category of people who were born chubby... And have carried around extra body fat their entire life. They are usually "pear shaped" and tend to store fat easily. Any muscle tone that they have us usually covered by a layer of fat.
Which of these categories does the average Joe fall into?
Realize that most weight loss programs don't take a body type into consideration. No wonder most individuals have failed in the past! They were doomed from the start!
A diet and workout program MUST be centered around each persons specific body type in order for it to be successful. So if one was following a generic workout or diet plan in the past, it's not their fault... The program failed!