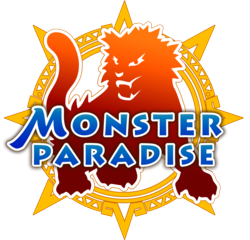 (PRWEB) August 29, 2012
Contact: press@aeriagames.com, aeria@oneprstudio.com
Media Assets: https://www.box.com/s/312391064be6a47e9778
Paradise has been found for Android owners today with the launch of Monster Paradise from Aeria Mobile, a subsidiary of leading free-to-play publisher Aeria Games. The publisher's successful first entry into the mobile market can now be enjoyed by the wide audience of Android owners, who will join and interact with the growing community of iOS players.
The anime-styled Collectible Card Game (CCG) developed by Japan's Pokelabo, Inc. turned heads when it launched on iOS in June, achieving several major milestones. Monster Paradise reached the number one spot for RPGs on iPhone in the US and six other countries, as well as reaching the top five in RPGs in a total of 29 countries. The game has now seen over 350,000 installs since launching.
"Launching Monster Paradise on Android has been a very important goal for us to expand our terrific community, and we're looking forward to Android users enjoying the great game that so many iOS users have been playing," said Colin McKee, General Manager of Aeria Mobile. "Monster Paradise has been an exceptional first title for us in the mobile market, and we look forward to its continued success as well as our upcoming titles."
Monster Paradise features over 500 monsters to capture and collect while exploring dozens of areas across a large, colorful world. Players assume the role of a monster trainer, and can team up with other trainers to battle the threat of the invading Dark Monsters. Captured monsters can be fused together to increase their strength, and sometimes even evolve into completely new forms.
Monster Paradise is now available as a free download for select Android phones via Google Play. The list of supported devices includes: Samsung Galaxy S3, Galaxy S2 and Galaxy S; HTC Evo 4G LTE, Desire C, Droid Incredible 2 and Thunderbolt; Motorola Razr and Droid X2. Monster Paradise is also available as a free download for iOS via the Apple App Store. For more info, including ongoing updates on the list of supported Android phones, visit http://monsterparadise.aeriagames.com/.
About Aeria Mobile
Aeria Mobile is a subsidiary of Aeria Games & Entertainment, Inc., focusing on fun and engaging free-to-play multiplayer games for mid- and hard-core mobile gamers. Aeria Mobile delivers games that busy players can enjoy for a few minutes at a time, while also providing high quality, extensive experiences to those who invest significant time playing mobile games. Aeria Mobile is rapidly expanding through both internal development and the acquisition of new titles through strategic global partnerships. Learn more about Aeria Mobile's current and upcoming mobile and tablet offerings at aeriagames.com/games/mobile.
About Aeria Games & Entertainment, Inc.
With a rapidly growing community of over 40 million core players and a deep portfolio of development partners, Aeria Games is a leading destination for free-to-play online multiplayer games. Founded in 2006 and with offices in the US, Germany, and Brazil, Aeria Games publishes and develops high quality online games in nine languages - English, German, French, Spanish, Portuguese, Polish, Italian, Turkish and Russian - covering more than 30 countries. The company's proprietary technology offers strong benefits to both players and developers. Players gain access to a universal gaming destination providing deep, immersive online games accessible from PC, browser, tablet, and smart phones. Developers get a blazingly fast point of entry to the global gaming market via Aeria Games' specialized platform that enables quick and easy game integration. The company's diverse portfolio includes highly engaging fantasy MMORPGs, action shooters, anime-style social games, and multiplayer mobile titles. For more information, visit aeriagames.com.